The Girls BB team will be hosting PRFL in a Region Play-in game Friday night in Cavalier starting at 7:00. No ticket or voucher is needed to attend. Admission is $7.00/adults and $5.00 for students-prices set by NDHSAA. The game will be live-streamed on the NFHS network. IF we win this game, we will qualify for the Region Tournament which starts this Monday, February 22nd at the Betty in Grand Forks. We would be playing in the Afternoon session. Again IF we win, we are being asked to pre-sell tickets for admission to our session (Afternoon only). We will have them after the game Friday and hope to sell as many as we can at the conclusion of the Play in game. We do have to return any unsold tickets to the Betty on Sunday Night. Tickets are $10.00/each. There should be some tickets available at the door, but Tournament management is using this presale of ticket method to eliminate large crowds in the lobby, and this will guarantee you admission to this session. If my information is correct, you will then have to pre-buy any tickets for future sessions of the tournament before you leave on Monday. If you have any questions, please contact us at the school. Sandy Laxdal, Mechelle Erlendson AD, Cavalier Public School

Mark your calendars! The Book Fair is Coming: March 1st-4th! 😁 🙌 🎉 📚 📚 📚 📚 📚
Mrs. Hay's class played 99 on the 100th day. It's a good card game of strategy and practicing addition skills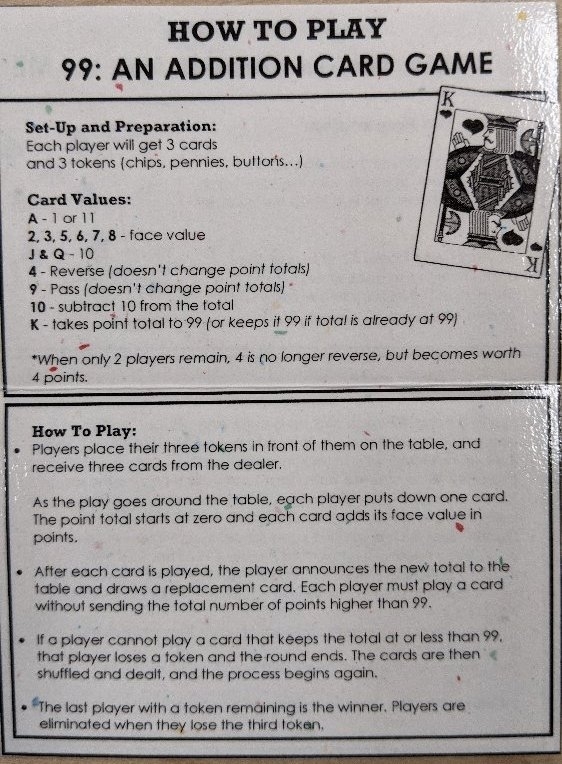 Congratulations to these students for being selected to perform in the North Dakota All-State music ensembles! Band: Carsen Lindsay - trombone Choir: Brightley Allred, Lily Crosby - both soprano 1 The ensembles consist of the top high school musicians in the state of North Dakota. These students worked very hard preparing for their auditions and their hard work has paid off! Congratulations on this huge accomplishment!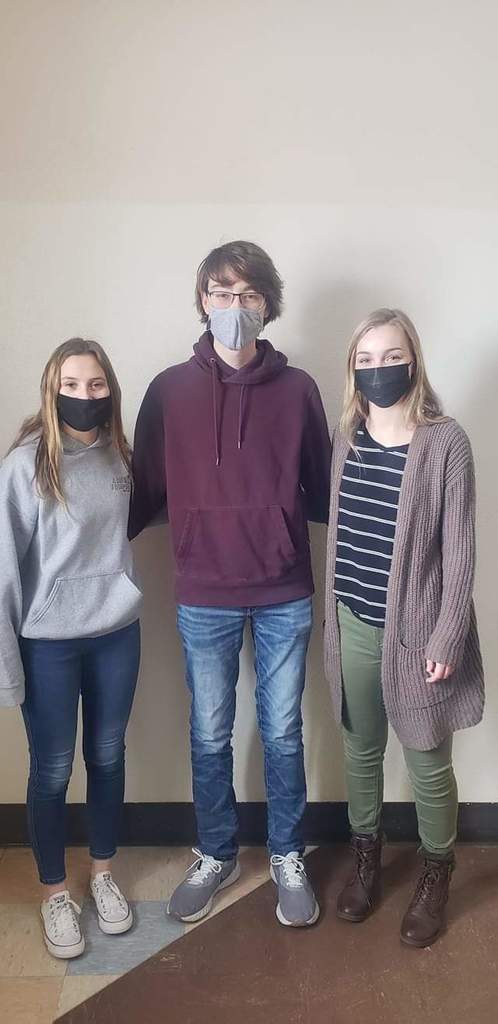 A reminder: Please wear your BE KIND shirts tomorrow

Congratulations PCN Grizzlies wrestling on sweeping both the Region 2 Dual team title last weekend and the Region 2 Invitational Title today! Great work wrestlers, coaches, parents, and fans!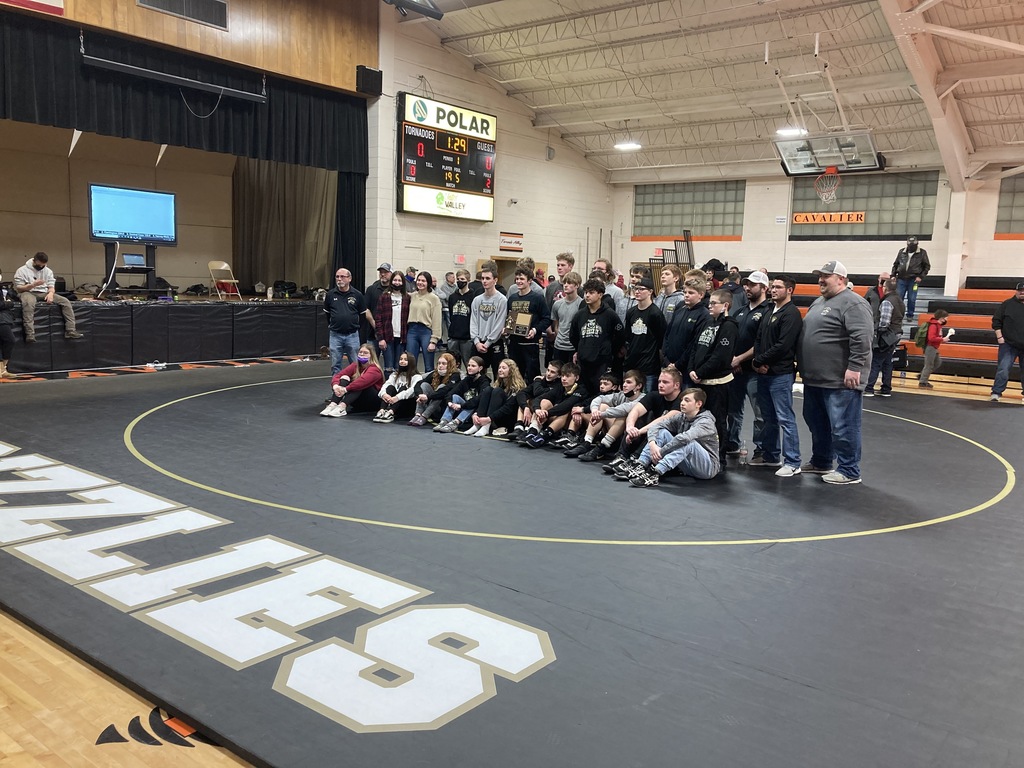 At this time, Cavalier Public School plans to continue with staff and students wearing masks while in the building, on the bus, and at athletic activities. We will take short breaks when distanced and continue to evaluate numbers in our city and county.

A letter is being sent home with every student today regarding this change as well. Back in December, our district decided to incorporate a weekly Wednesday early dismissal to assist staff with the extra workload of serving students on quarantine as well as face-to-face. With the continued low numbers affecting our school district over the past several weeks, we will be discontinuing the early weekly dismissals after January 13th. At this time, the district will continue with our regular school calendar for the remainder of the 2020-2021 school year. We WILL have our regular scheduled early dismissals on February 10th, March 10th, and April 14th as planned. Keep in mind that this could change over the upcoming months. If close contact and positive cases of coronavirus drastically affect our student and staff population as they did in November, we may need to implement the weekly Wednesday early dismissal again. If so, we will notify all families by Noon on Mondays of any changes via our school app, social media, text, and phone message. Again, we plan to follow our regular calendar the remainder of the school year. Please contact us at the school if you have any questions.

Ticket information for Cavalier fans for tonight's BB doubleheader with Langdon: Each girls BB player has received 6 ticket vouchers and each boys BB player and cheerleader have received 4 ticket vouchers to distribute as they wish. Please contact these participants if you need a voucher for tonight's game. You must have a voucher in order to attend. JV boys-3:45, JV girls-5:00, V girls-6:15, V boys-7:30.

Happy 2021! We received word from the USDA that the free breakfast & lunch program has been extended through the end of the 2020-21 school year. Students will still be charged for any extra items. We are also reminding everyone, if you haven't already, to download the Cavalier Public School app on their smartphone. The app provides quick and easy access to our school website and social media pages.

We apologize for the poor picture with NFHS Network right now. It is a problem on their end again. We will try to get it remedied ASAP.



The elementary, middle school, high school Christmas concerts are able to viewed as YouTube videos on the school website, the school Facebook page, and the school Twitter page. Enjoy!
No fans will be allowed at the Boys Basketball games in St. John on December 21st. Games will be shown on the NFHS Network.
Menu change! Thurs. Dec 17th lunch will be grilled chicken breast on a whole grain bun with smiley potatoes. Tues. Dec. 22nd is Hot dog on a bun with baked beans.

Reminder of our early dismissal on Wednesday, December 16th at 1:30 pm. Currently we have not received ANY calls about extra ESP students during the 1:30-3:30 timeframe. Please contact us ASAP if this is needed for your child. Regular ESP will run as normal from 3:30-5:30.
The following attendance guidelines will be used for the December 15 th ---Grafton Boy's Basketball contest and the Park River FL Girl's basketball contest. NO VISITING FANS WILL BE ALLOWED AT EITHER OF THESE CONTESTS. Games will be live streamed on the GO Spoilers You Tube channel and
www.nfhsnetwork.com