National Honor Society Awards & Induction Ceremony was last night. Congratulations to the four new inductees as well as all NHS members for your excellence in character, scholarship, service, and leadership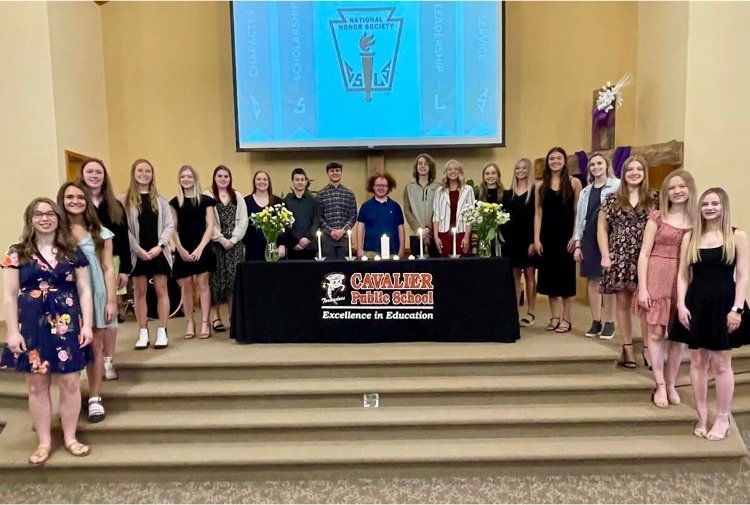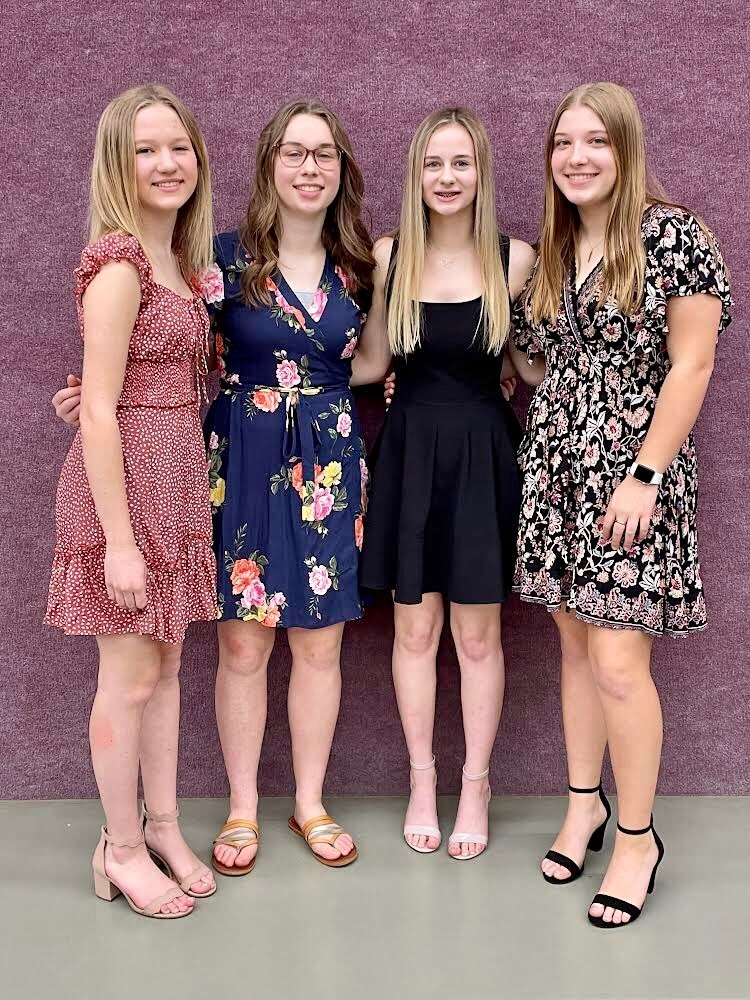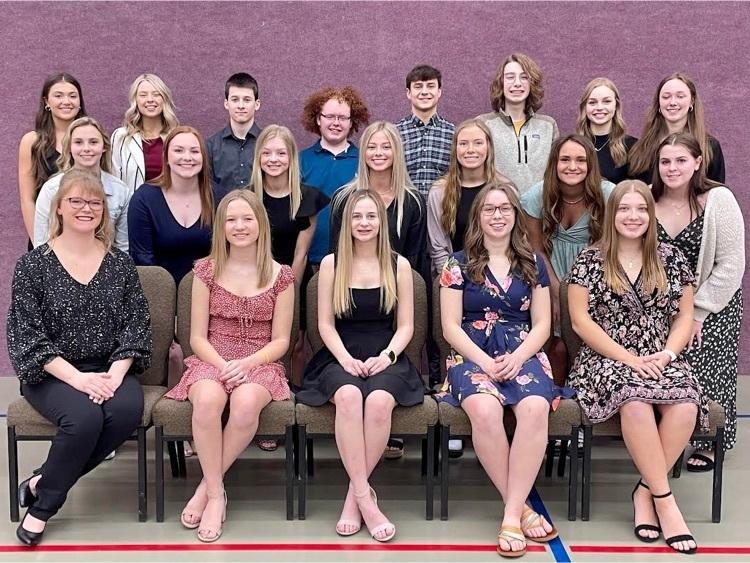 Monday, May 2, 7pm will be the K-5 Elementary Spring Concert. Students will need to be in the gym at 6:45 pm. There is no specific clothing needed, just dress nicely! Can't wait to see you there!

Girls currently in grades 5-11 interested in Volleyball have some opportunities this summer with open gyms and summer camps. Here is the Link to register for the Mayville State camp June 8 & 9 in Cavalier (Deadline May 1).
https://docs.google.com/forms/d/103tMZKLBJqip61w0-E1qC2yjp3w-v5WiTUPtB64q3SY/edit
If you have any questions or are interested in other volleyball opportunities please contact Carmen Stanhope.

Good luck to the Cavalier Speech and Science Olympiad teams as they compete at state this weekend!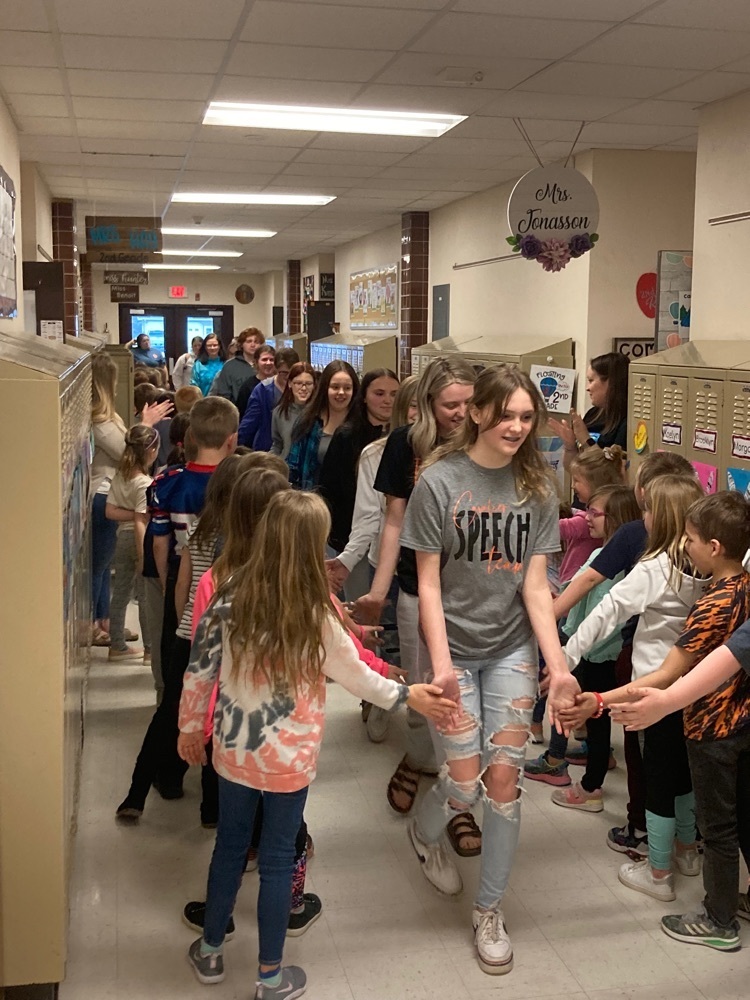 Our students in grades 5-8 today enjoyed Marketplace for Kids in Grafton. Students explored many different job options and Entrepreneurship. Our students did a great job in taking part and learned a lot. Thanks for the great day, everyone!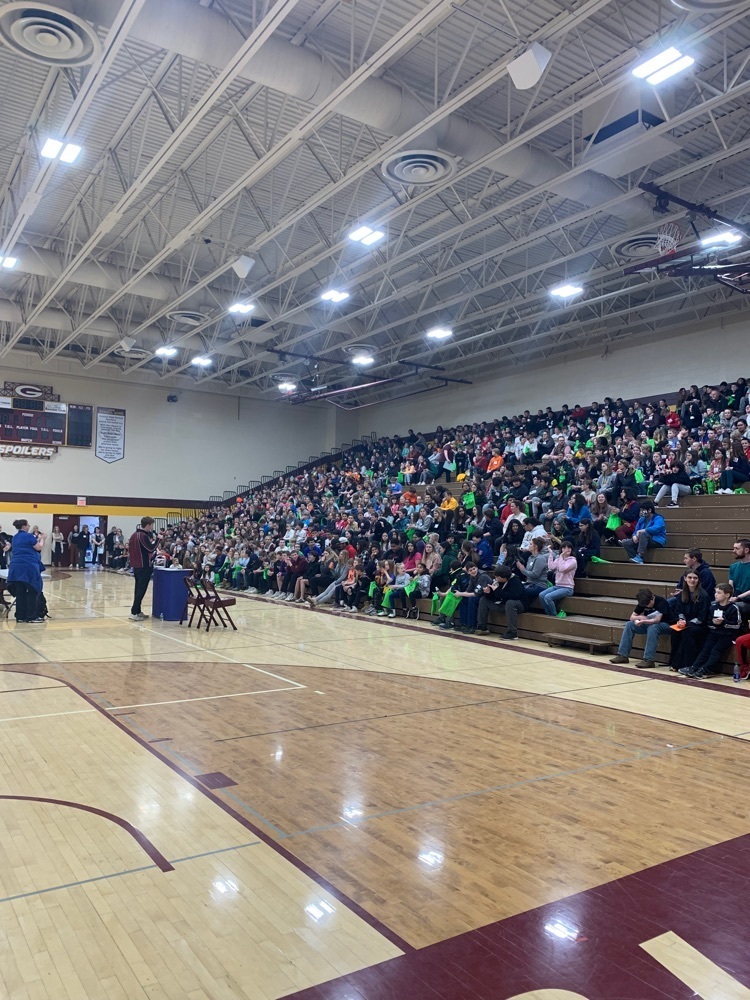 The weather forecast overnight and into tomorrow is calling for more snow and plenty of wind. With that we will have virtual learning again on Thursday, April 14th. The expectation is for students to check in with teachers during the day and complete all assignments. Have a happy Easter and stay safe. We will see everyone back in school on Tuesday.

With the impending weather forecast, we will not have in-person school Wednesday, but we will conduct virtual learning using our Chromebooks. Teachers will either send home learning packets or make assignments available in Google Classroom and other websites. Students will be expected to complete all assignments and check-in with teachers virtually during the day. Students have been prepped with these expectations today at school. We will see what the weather forecast looks like before making any decision about school on Thursday. Feel free to contact your child's teacher or the school if you have any questions. Stay safe everyone!

One final picture group from the Success Assembly: FBLA State participants, Cheer team awarded Team Scholar award, All Region GBB players. Not pictured Brysen Cleem-boys All Region BB player.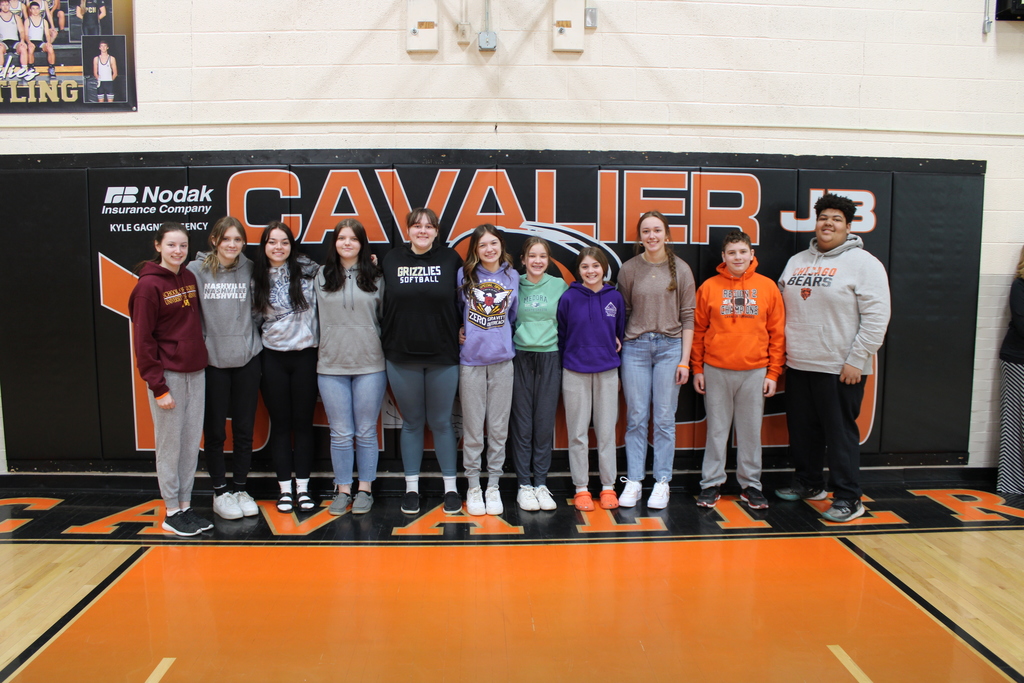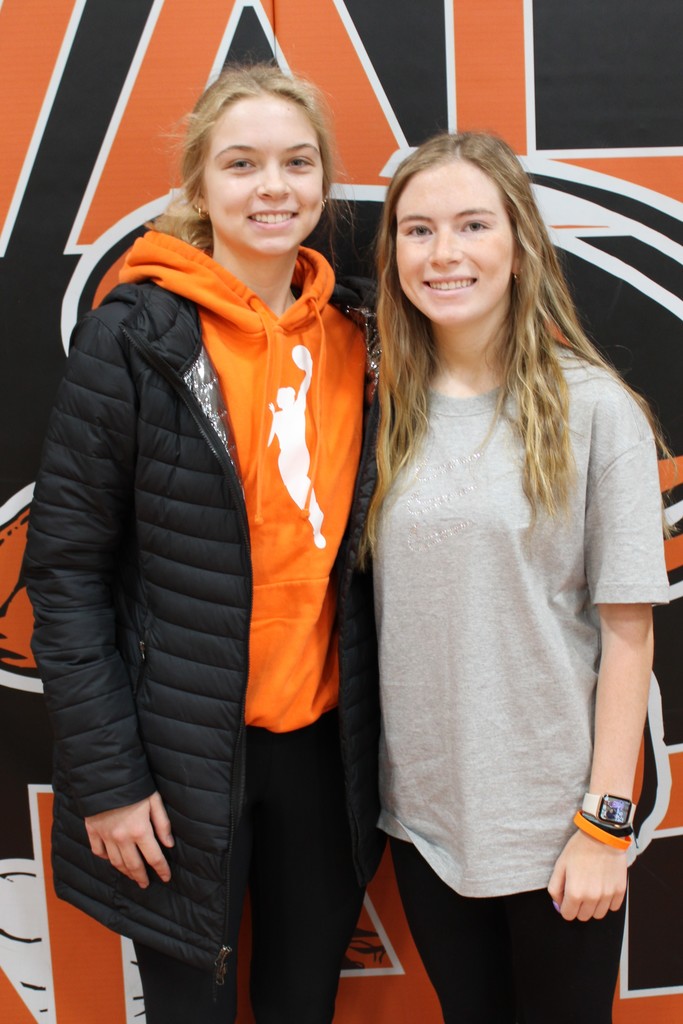 More Success Assembly pictures: River Watch team, Poetry Out Loud participants, Music contest winners, Pembina County Math track meet winners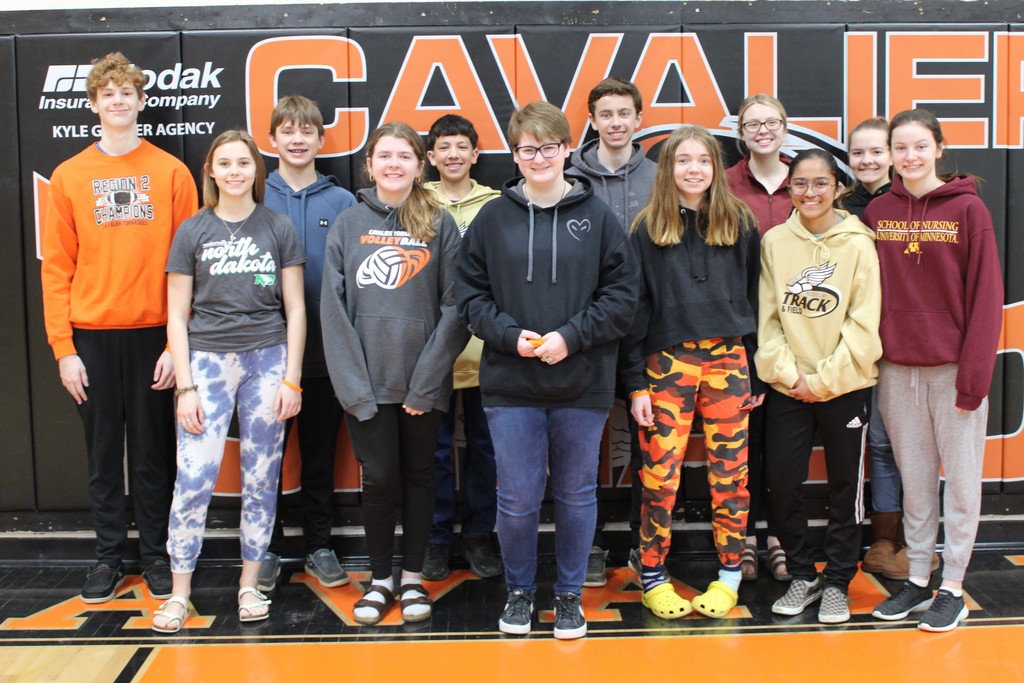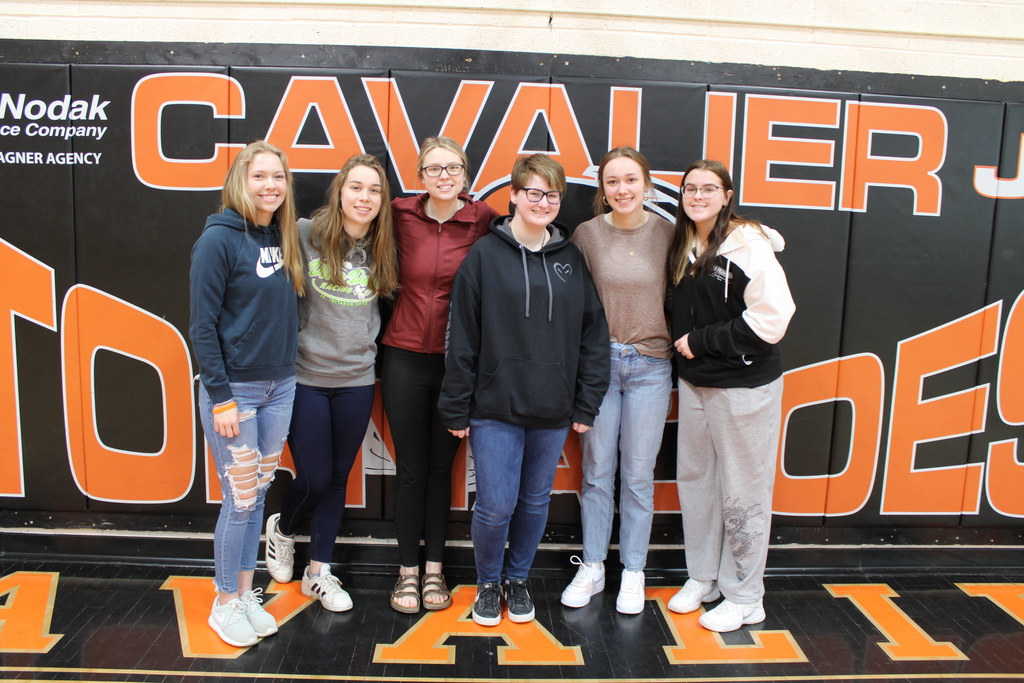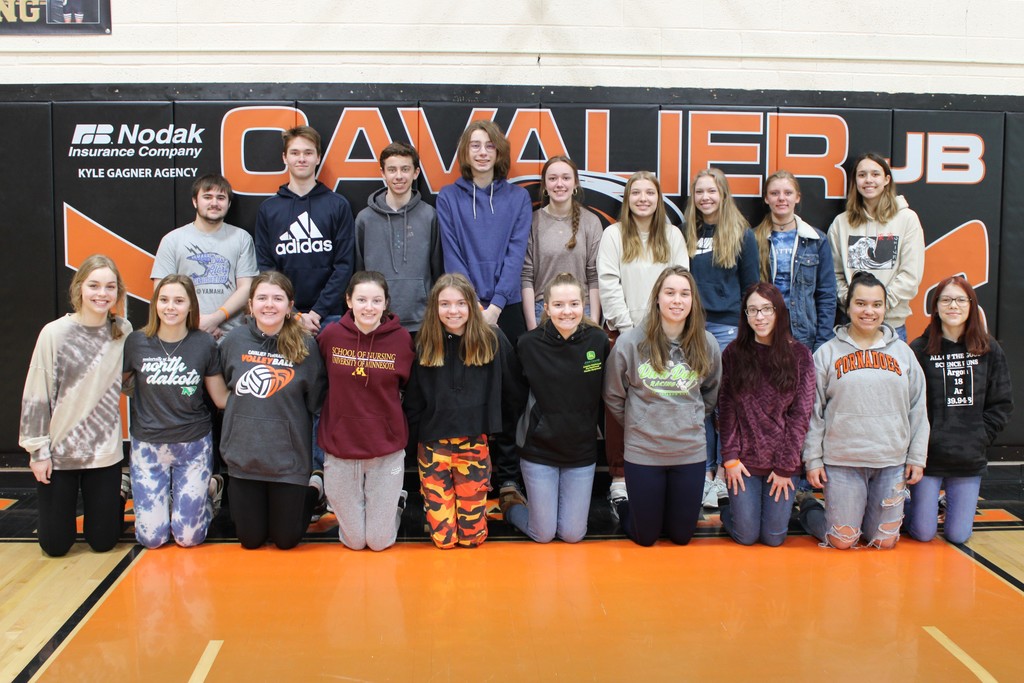 More pictures from the Success Assembly last Friday. Wrestling state qualifiers, Jrs. & Srs. Star Readers, Speech Team, Science Olympiads state qualifiers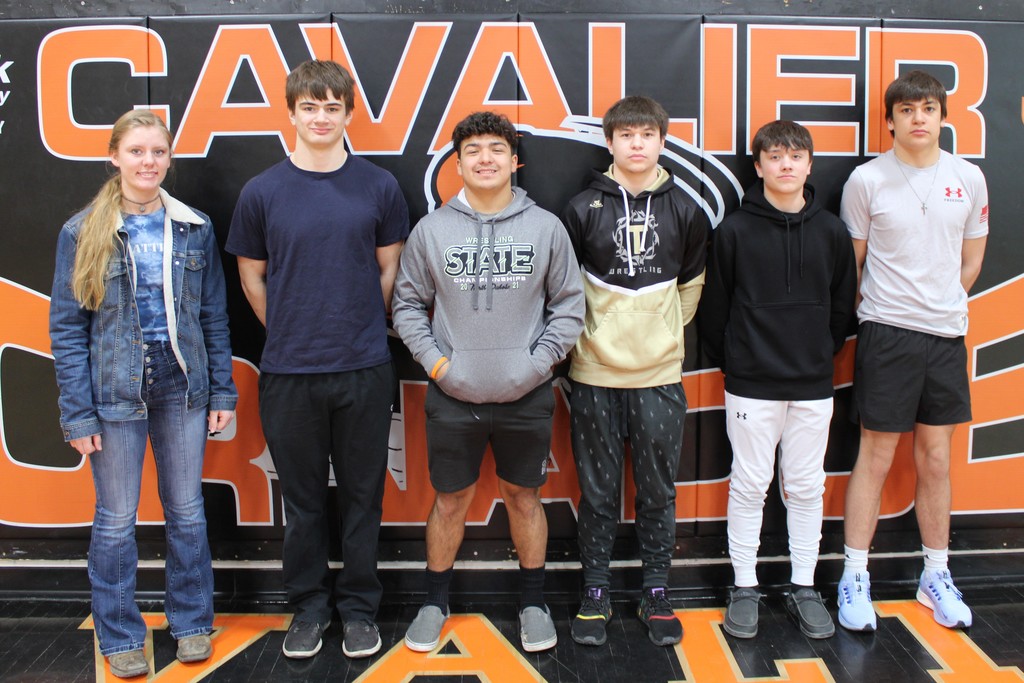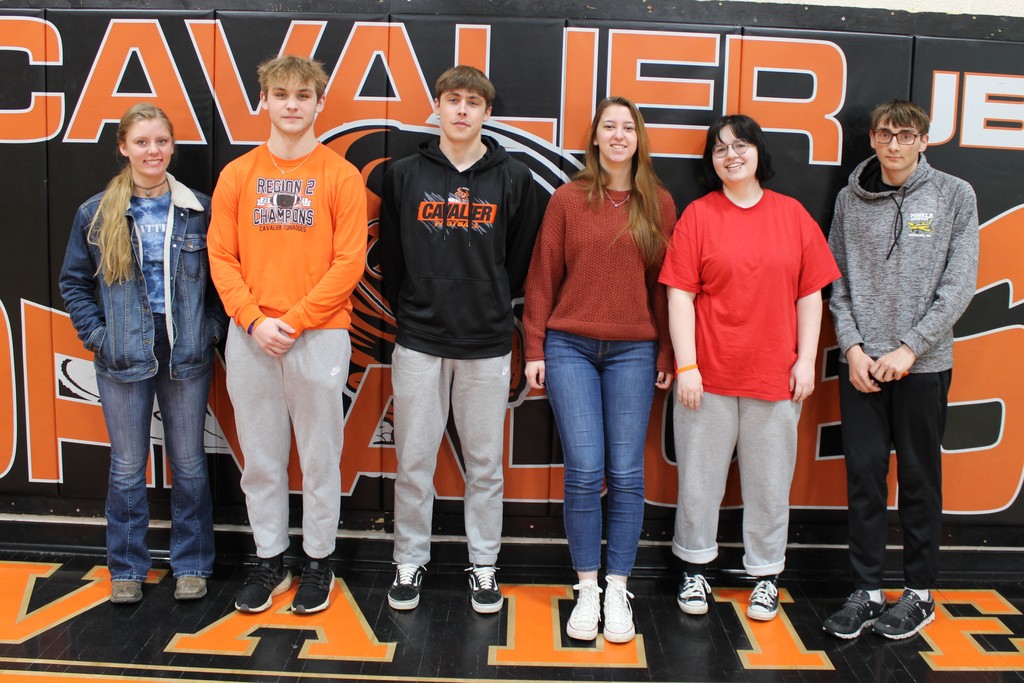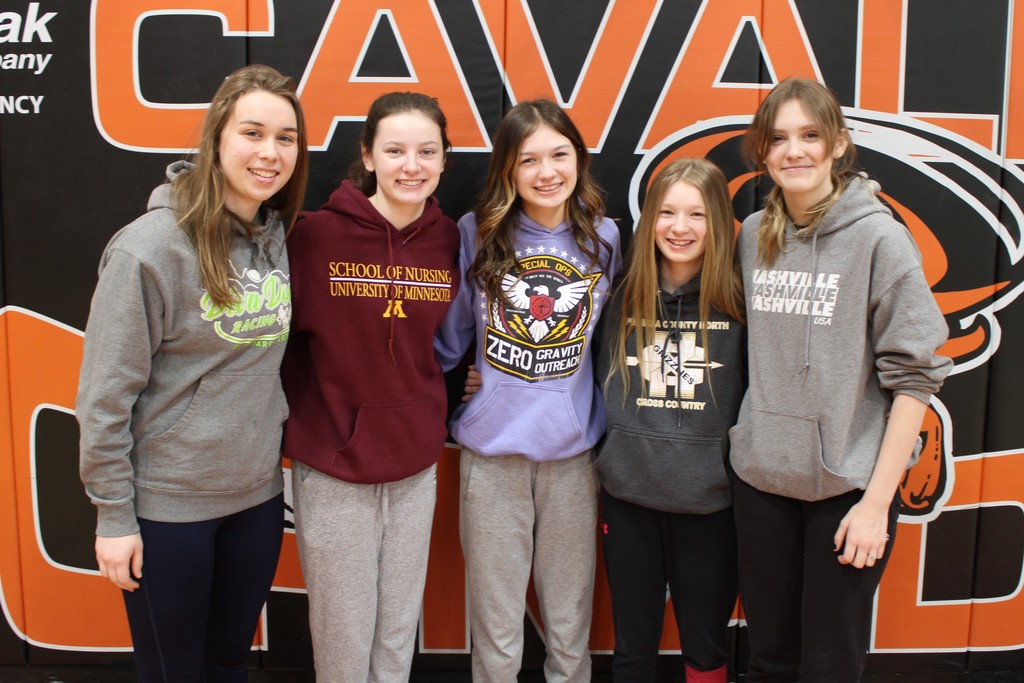 More pictures from Fridays Student & Staff Success Assembly. Elementary F5 and Terrific Tornadoes, Staff nominees and Battle of the Books winners, and congratulations to ND League of Cities Mayor for a Day Essay winner Vaya Morrison.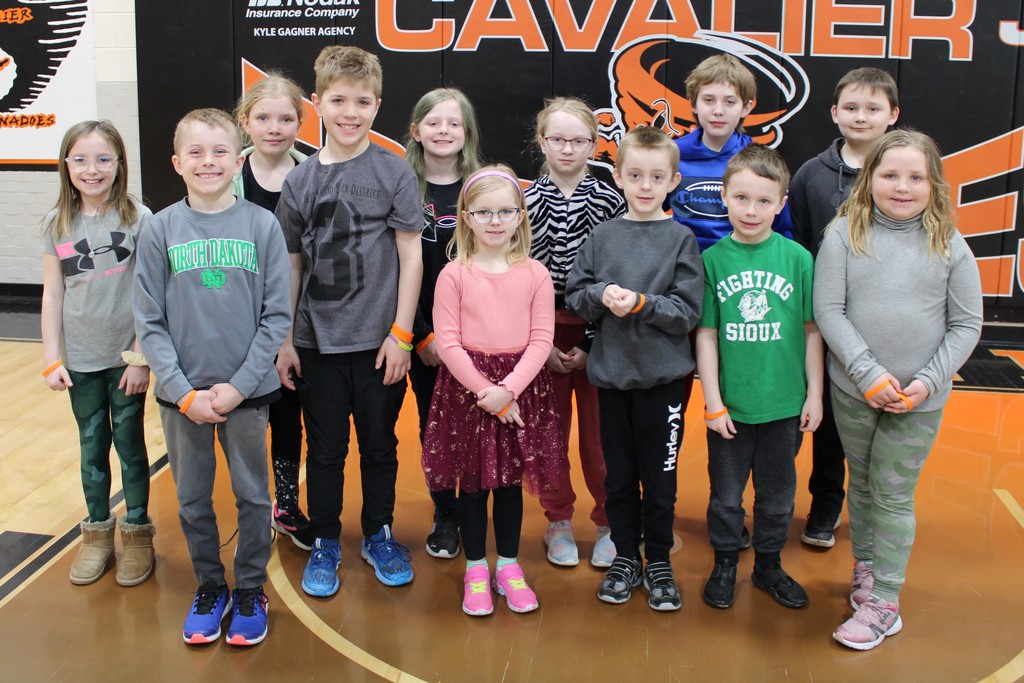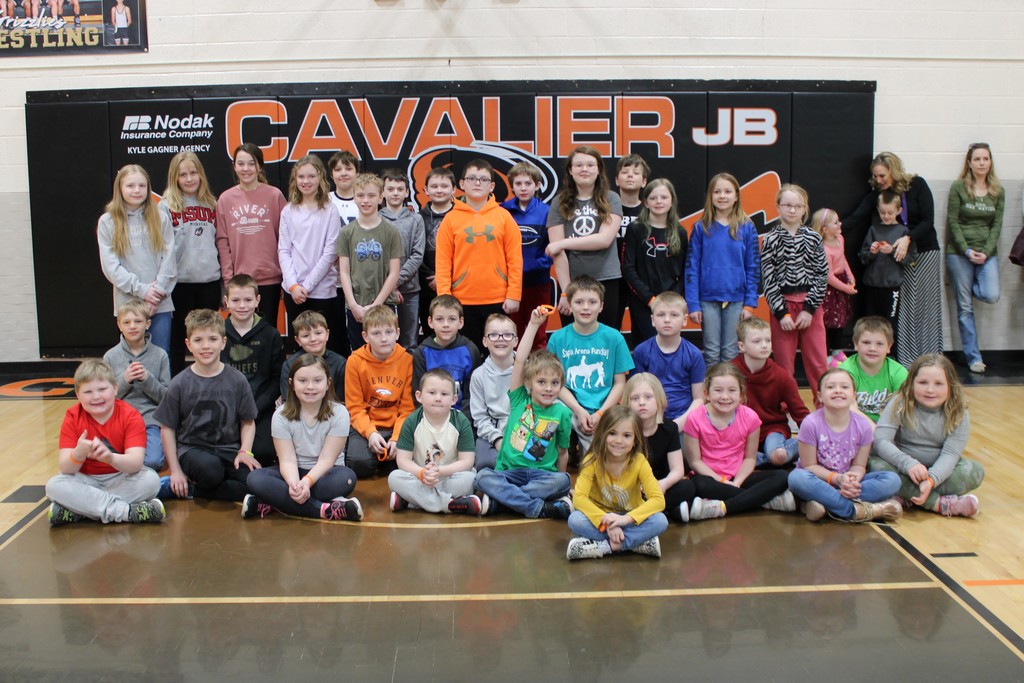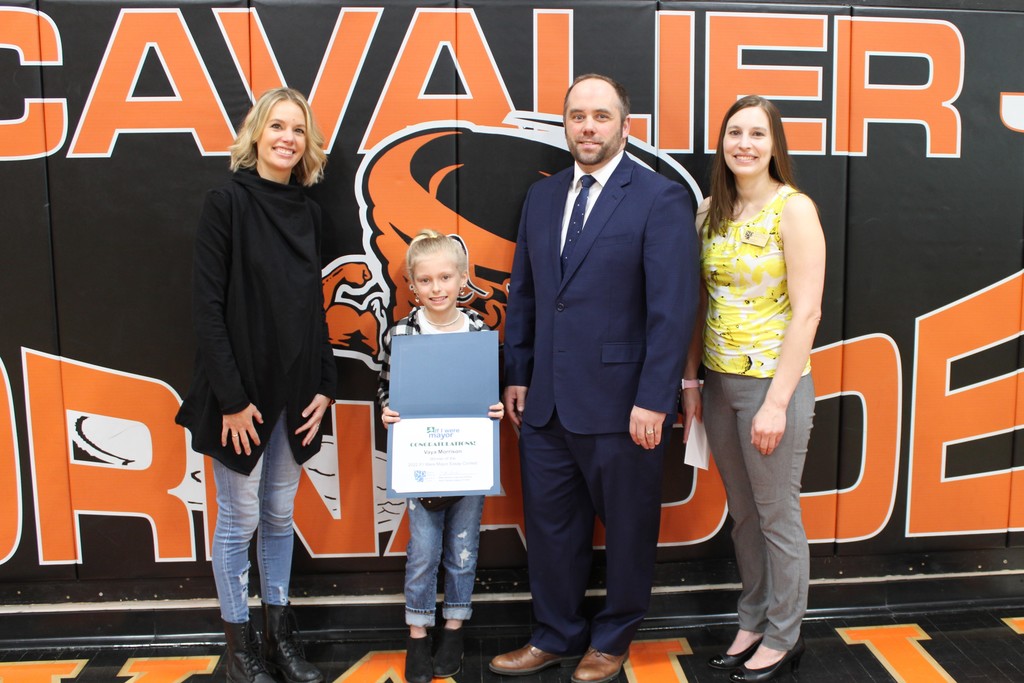 A few pictures from our Student & Staff success assembly on Friday. Middle School and High School Student of the Quarter and Middle School and High School Terrific Tornadoes.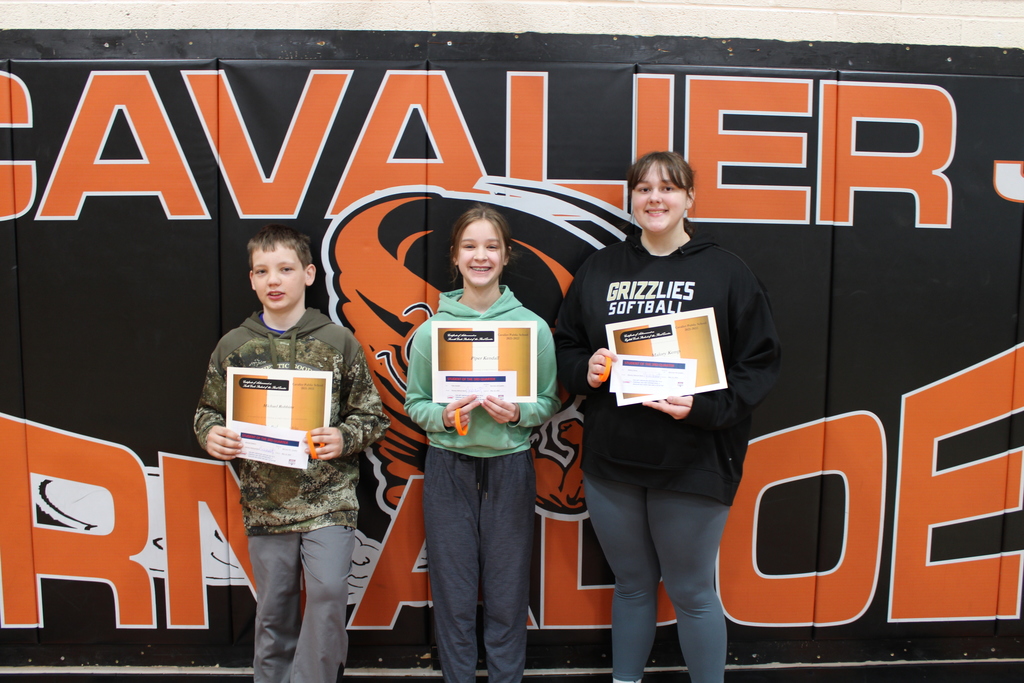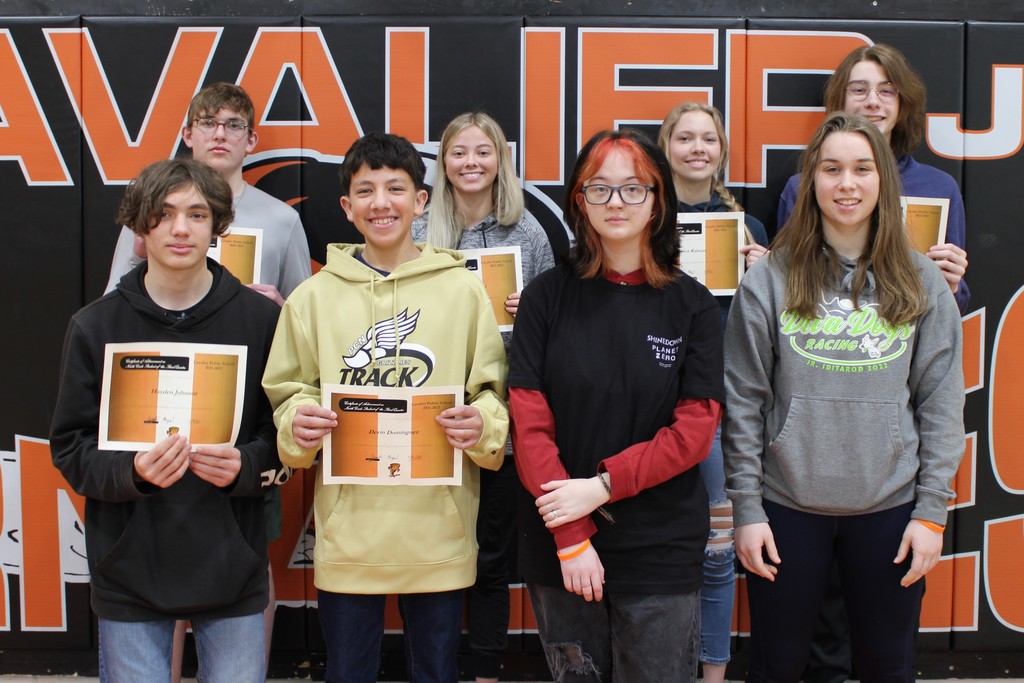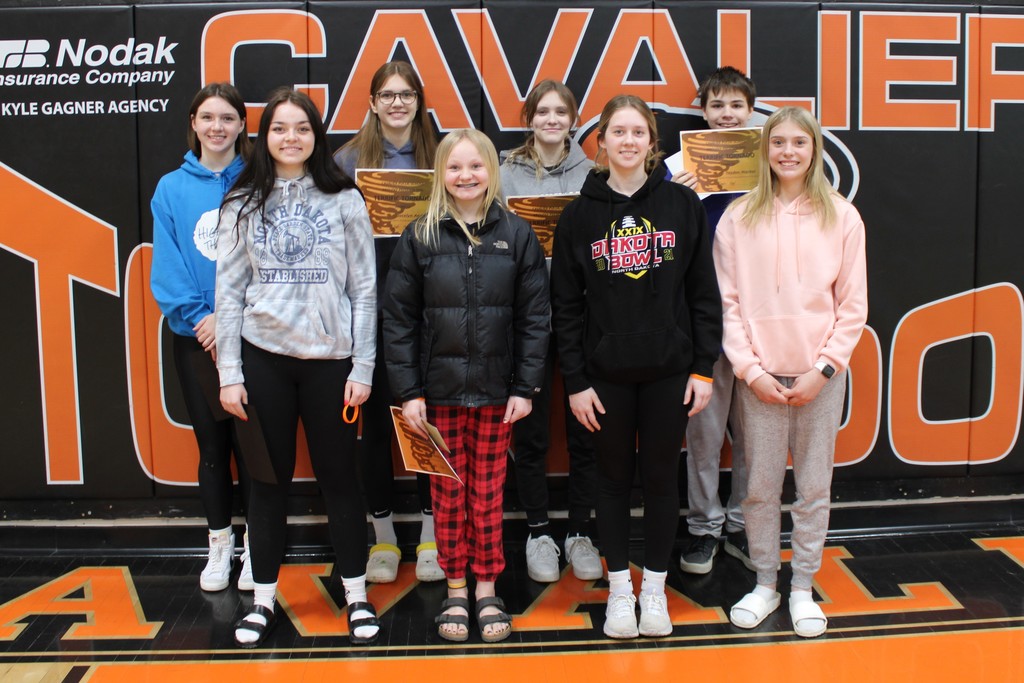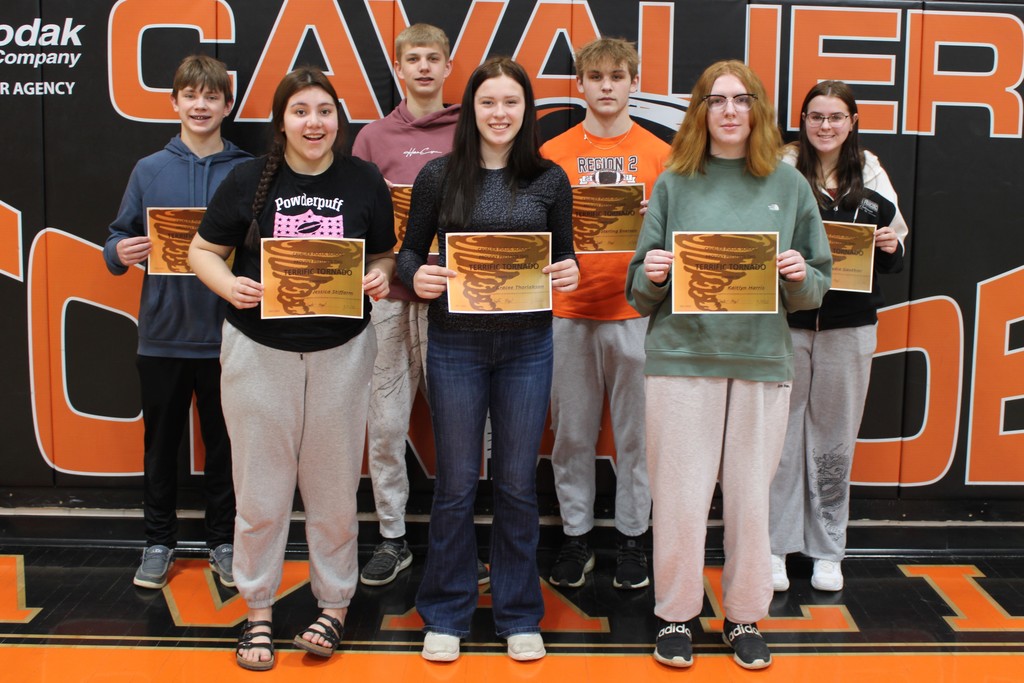 Congratulations to the band and choir students who attended the Region 3 Small Group Music Contest yesterday! Cavalier had 17 entries who competed, and brought home 6 1s and 11 stars, with 2 of those stars earning Outstanding Performance - the best the judge saw that day! Carsen Lindsay's trombone solo and a group made up of Lily Crosby, Brightley Allred, Nora Crosby, Lia Allred, Erica Ralston, Allisyn Tollefson, Meris Lindsay, Kaylee Kemp, and Edith Kemp singing Omnia Sol were the Outstanding Performance earners. Also starring were a duet sung by Lily Crosby and Brightley Allred, a duet sung by Erica Ralston and Carmyn LeTexier, solos sung by Lily Crosby, Brightley Allred, Erica Ralston, a low brass duet played by Meris Lindsay and Carsen Lindsay, Meris Lindsay's euphonium solo, and Ariana Thebeau's clarinet solo. Our 11th star earner was Jocelyn Newman, a 7th grader who competed at the high school level against high school students from a variety of schools in our region and earned a superior rating. Congratulations on a great showing, Cavalier music students, and good luck at State Class B Music Contest on May 7 in Minot!

The Cavalier Annual Student Art Show will be on May 14th from 10am-4pm in the Gym. Add this event to your calendar and come out and see the amazing work Cavalier students have done all year!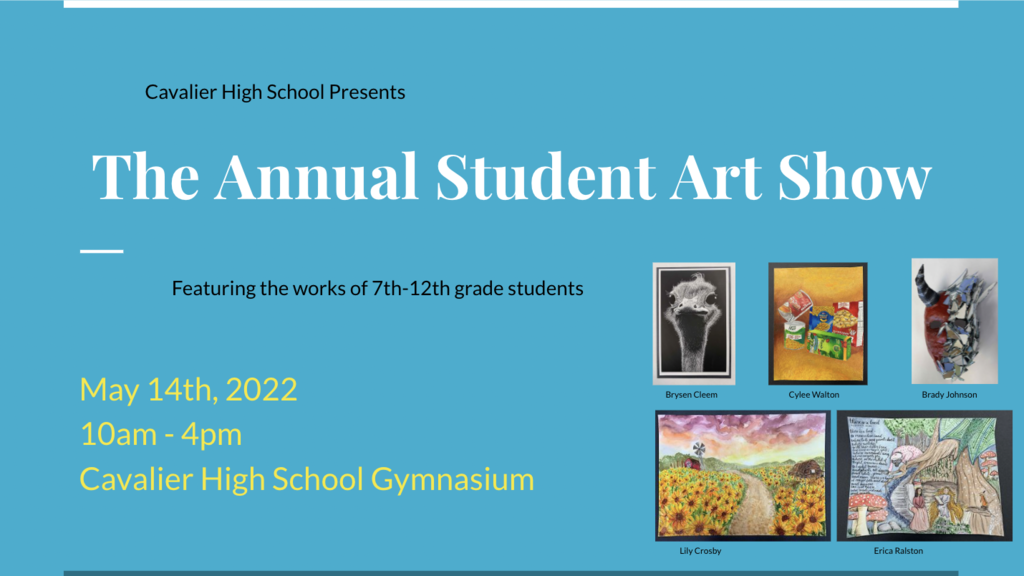 English III juniors are reaching out this week to the community to set up job shadow experiences for later this month. If you have not been contacted for a job shadow but are interested in being available, please contact Mrs. Moquist at
michele.moquist@cavalierk12.org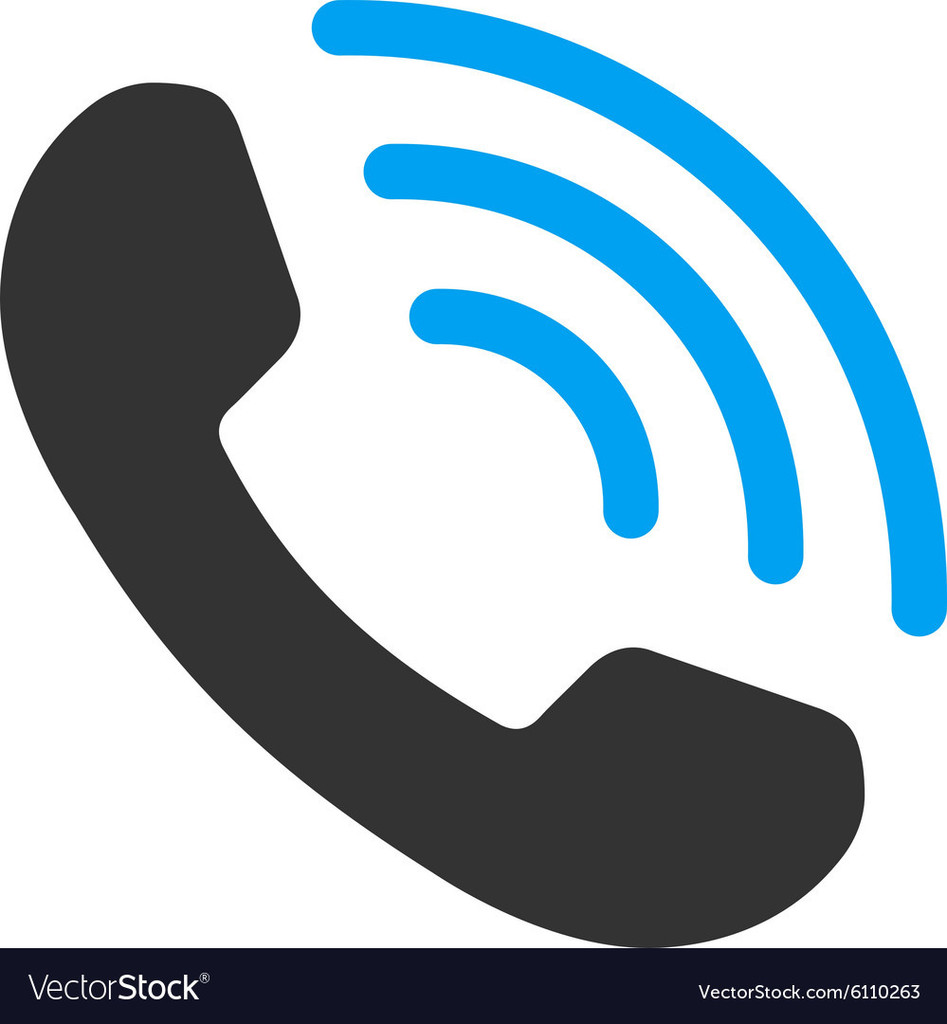 Students in English III are preparing to conduct job shadows April 18-22. If you/your company are interested in having a high school junior job shadow, please contact Mrs. Moquist at
michele.moquist@cavalierk12.org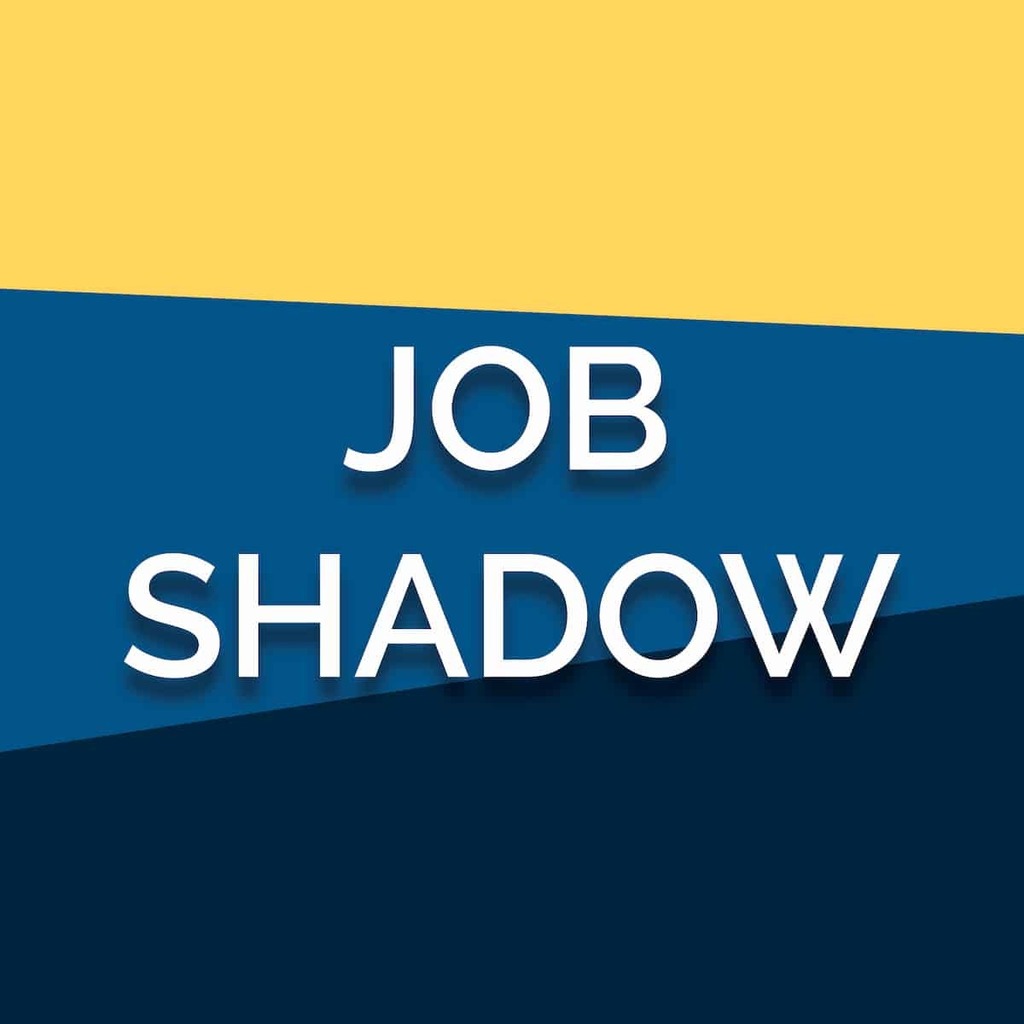 Please remember to keep saving those Coke Rewards and drop off at the school. The proceeds help support our reading program!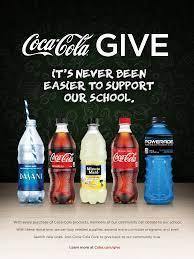 English III students just finished reading The Call of the Wild by Jack London and had the honor of listening to Eva Robinson present about her sled dog racing career, tenacity, resiliency, and achieving her ten year dream, racing in the Junior Iditarod race, this past winter.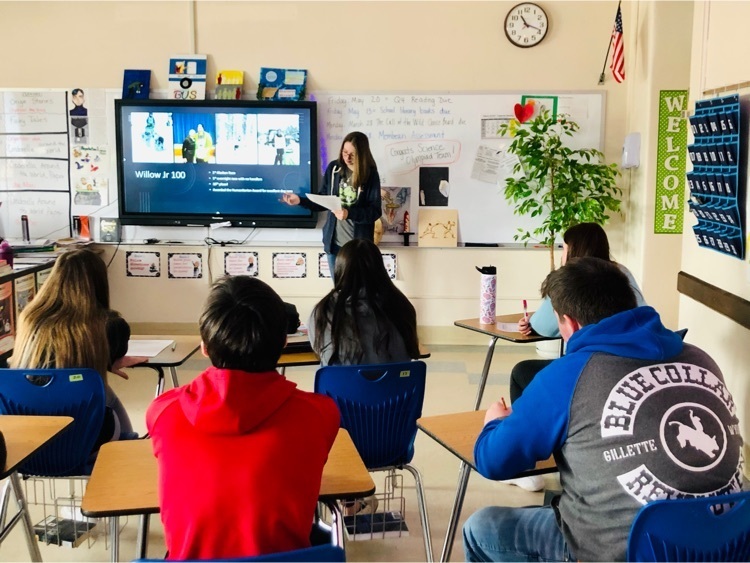 Great job today by all these kids at State FBLA in Bismarck! Keep up the good work! Shout out to those who couldn't make it due to unforeseen circumstances: Devi Murray, Caitlyn Karau, Shirley Kemp, Boone Carrier, and Harper Heck. Let's keep building and bring Cavalier FBLA back to prominence! Stay tuned for updates and results of their competitions.