Don't forget to grab your wreaths today! Thanks to everyone who purchased. It was our biggest year in sales! Very lucky to be part of such a supportive community!
Wreaths and other evergreen products will be available for pickup starting at 3:00 tomorrow until roughly 5:15. They will be at the east side of the elementary parking lot.
Mr. Bennett's Invention & Innovation class and Mrs. Jonasson's 2nd graders teamed up to make some cool gifts today. They showed the 2nd graders how to use a Glowforge machine to put names on Christmas gifts. The machine used a laser to engrave. They thought it was awesome! We also made a few Christmas trees. Thanks Mr. Bennett and class for helping!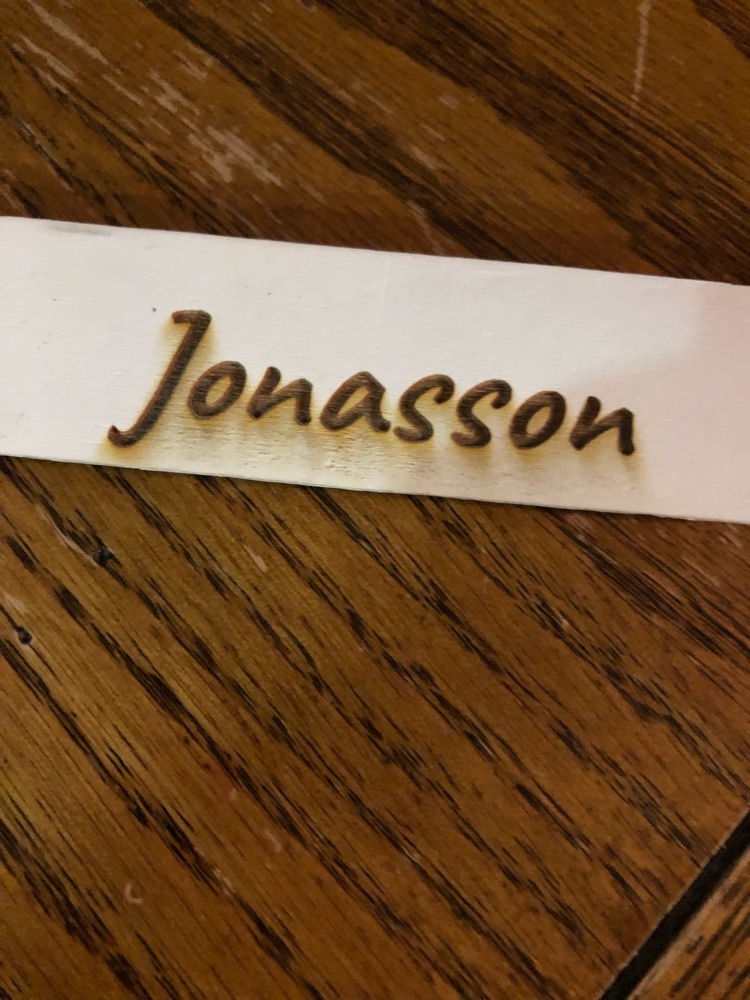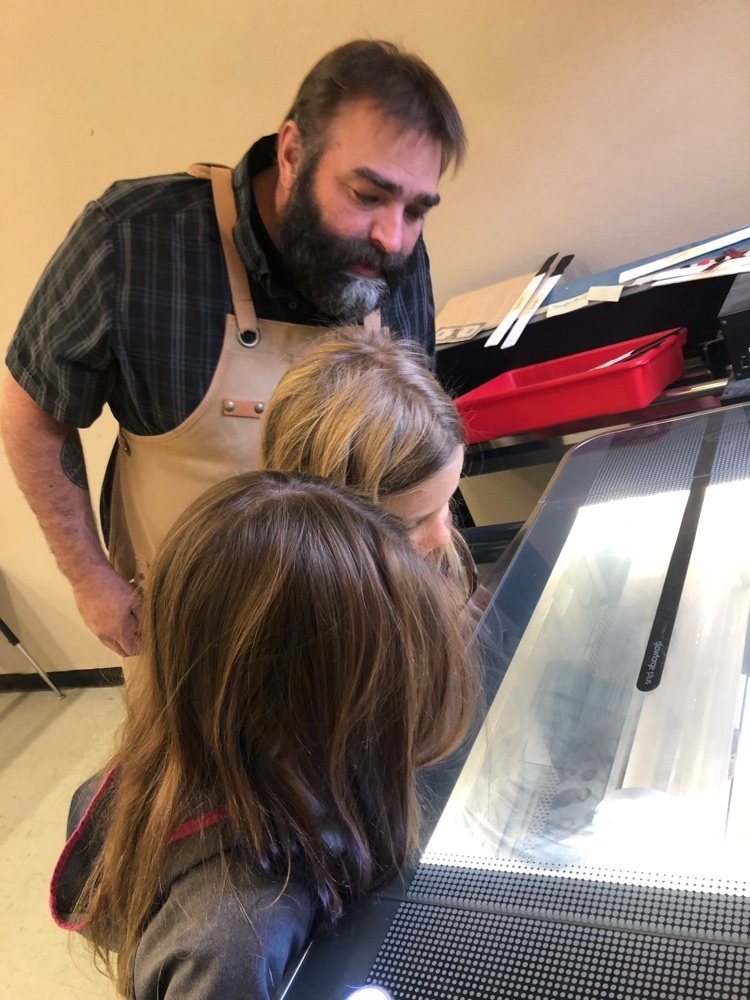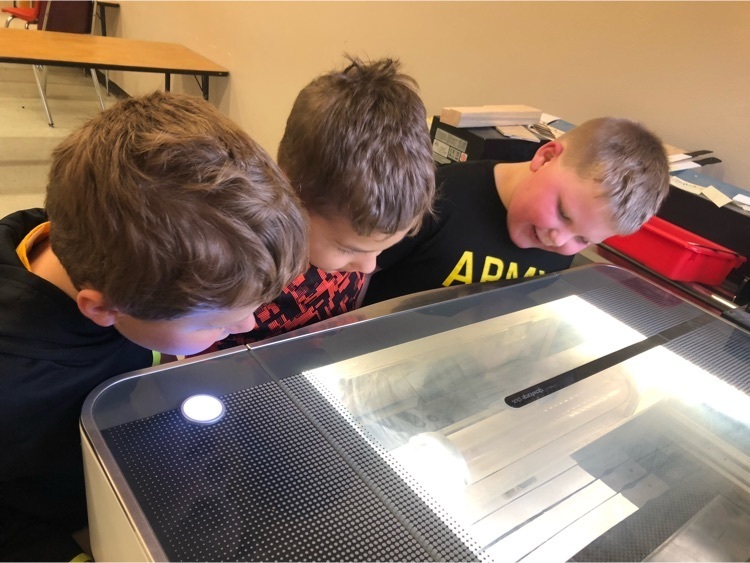 Evergreen fundraising items will be in and distributed next Monday, Nov. 29th after school. Sorry for any inconveniences, as we originally expected them to be delivered this week.

Cavalier students in grades 6-12 will be attending the Tasha Schuh presentation in Walhalla at 1 pm on December 1st. Tasha will also present an evening session open to the public with a meal starting at 6 pm, followed by a 7 pm presentation.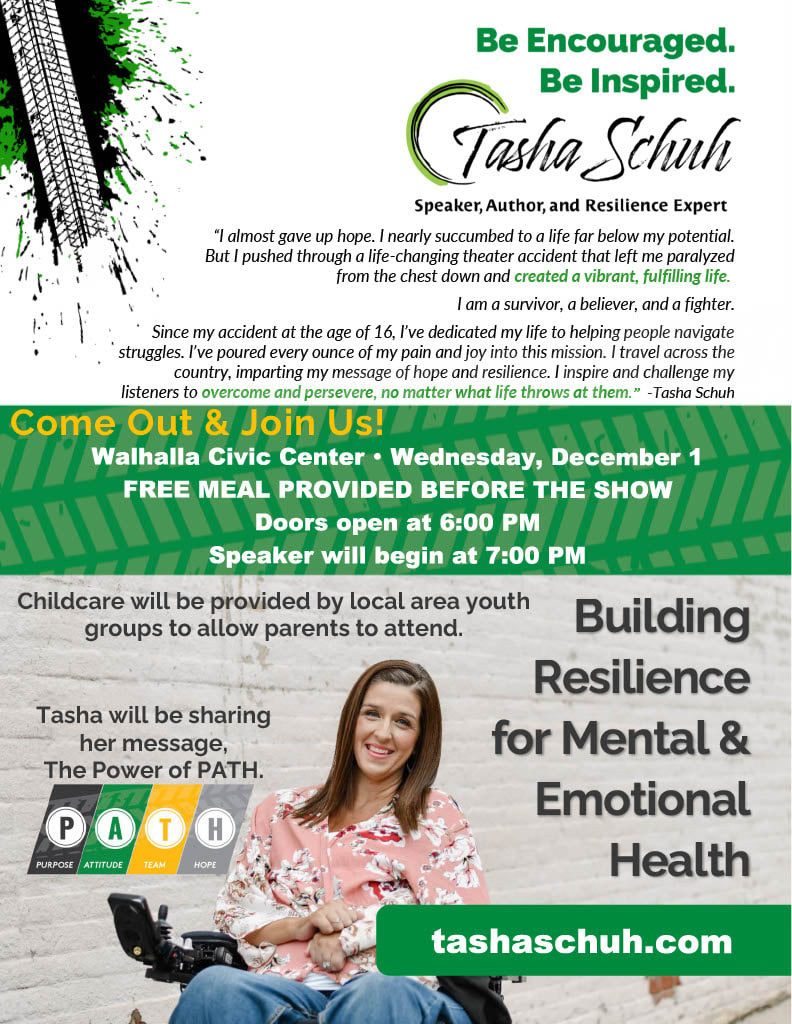 Fall Sports awards night will be on Monday, November 29th at 7:30 PM in the gym. This is for high school cross country, volleyball, football, and cheerleading.

Congratulations to Madi as she has just committed to play basketball for the Jamestown Jimmies next year!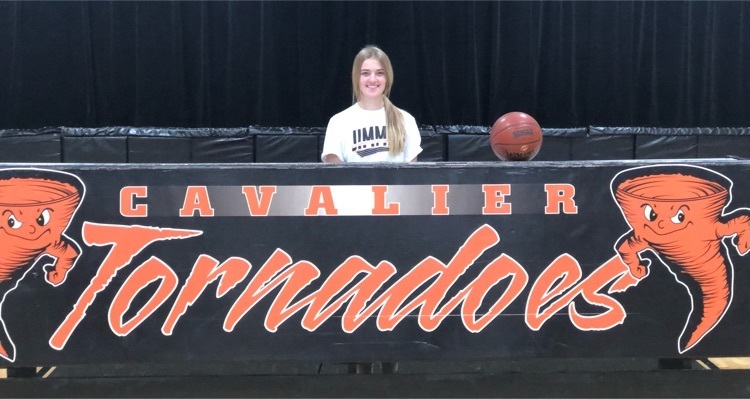 Congratulations to these middle school and high school students for receiving the Terrific Tornadoes award for Quarter 1. These students were chosen by their teachers for this award by exemplifying high character traits. Congratulations and keep up the good work!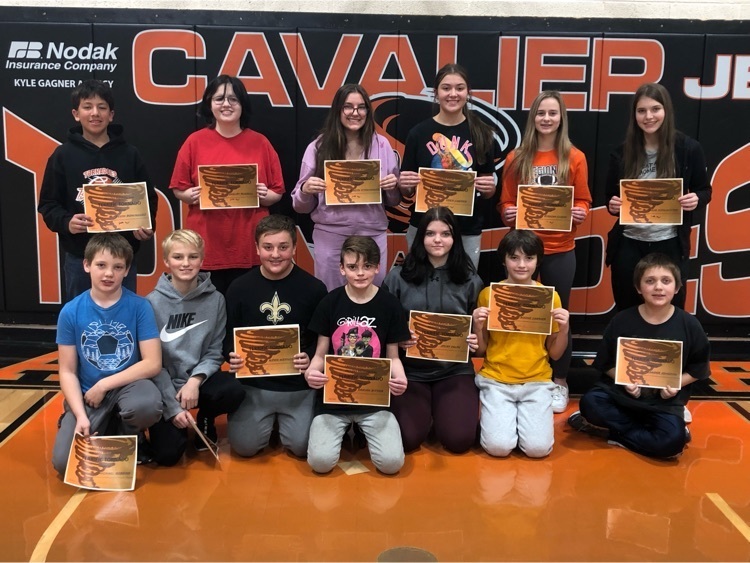 ESP parents: the new ESP phone number is 701-270-0154. Please make this change in your phones. Thanks!
Due to technical difficulties the ESP number will be the following: 701-371-8568 for the next two days. We will update with the new number when available. Thank you!
11th Annual Veterans Day Program sponsored by Cavalier FBLA.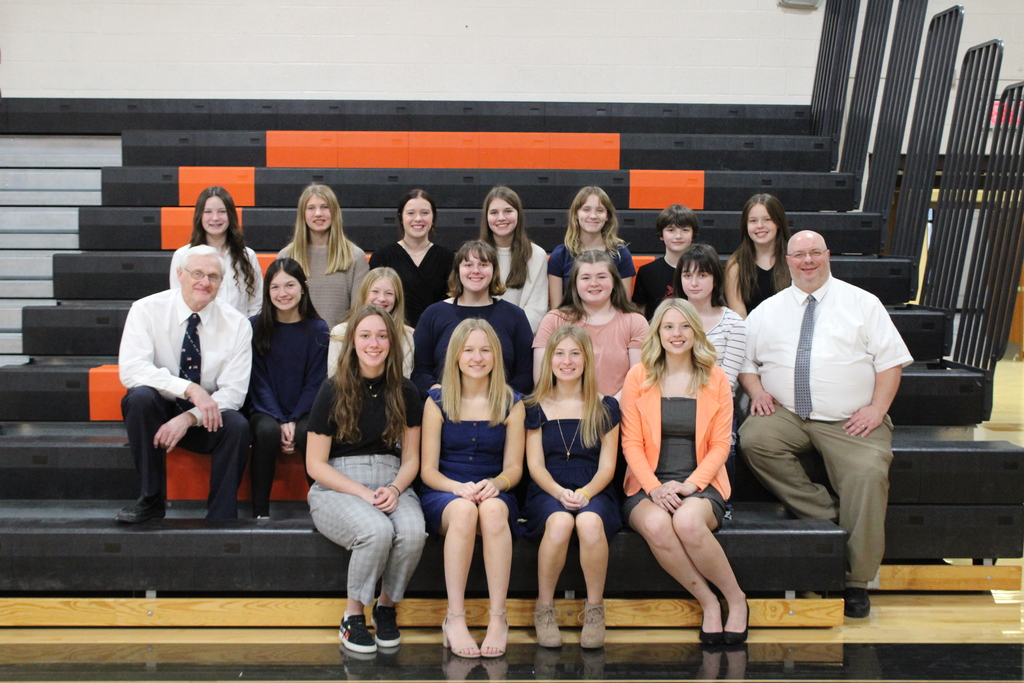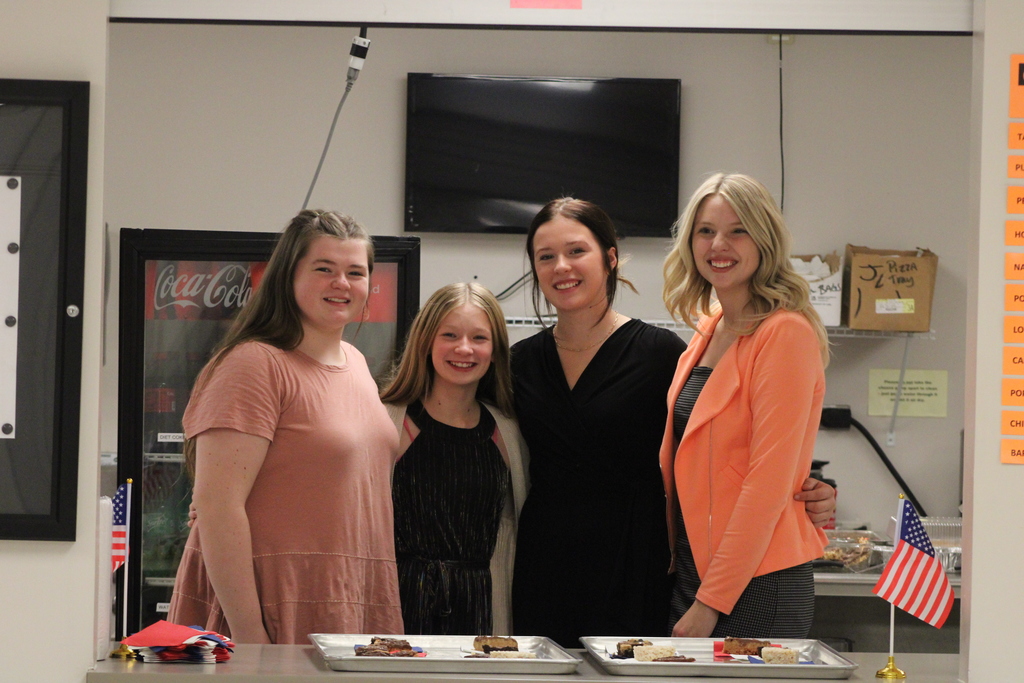 Please join us tonight at 5:30 in the FCS room at the school for our PTO meeting. All parents, guardians, and patrons are welcome to join. These meetings are a great way for community/school to engage to bring forth ideas to make are school that much better. Please come and check it out.
Seniors engaged in Hexagonal Thinking to review the class novel. Students were given tiles with elements from the novel and arranged related tiles next to each other. This led to building a web of connections, which encouraged higher-level understanding and discussions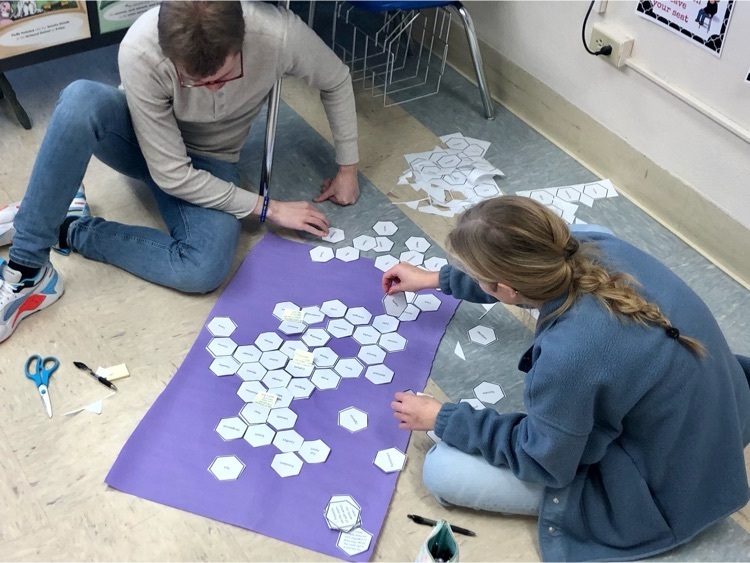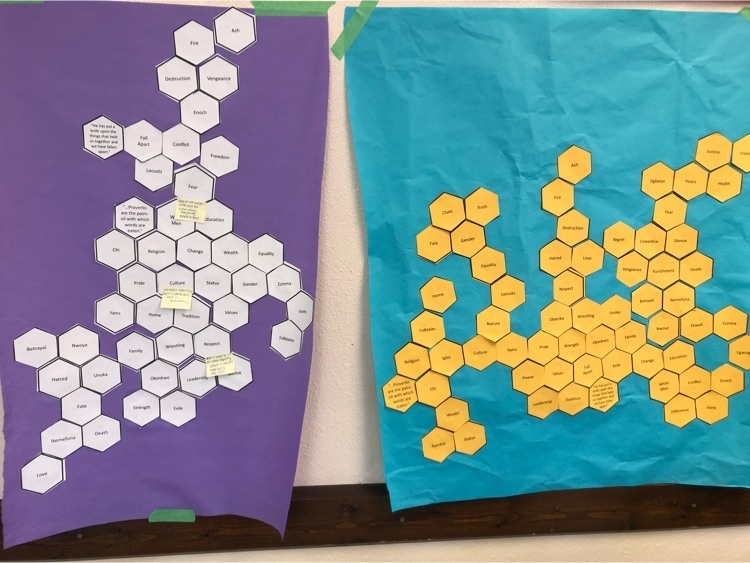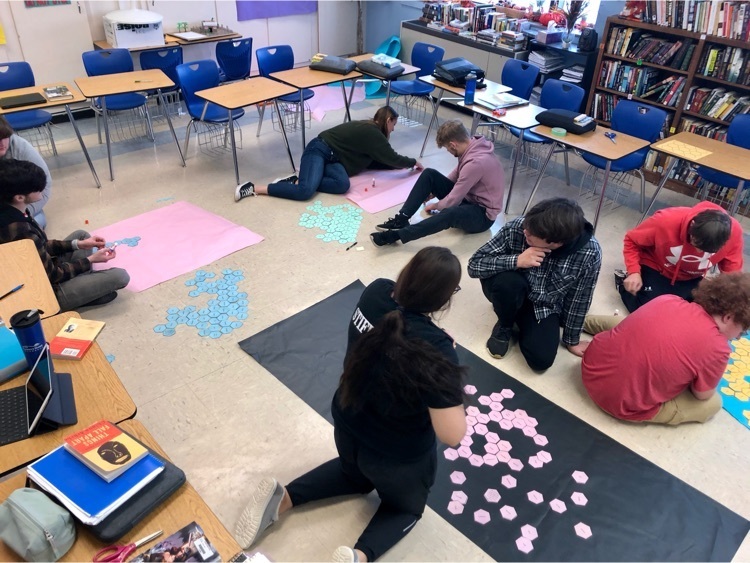 Winter is here! Please make sure your child has a coat, snow pants, boots, a hat, and gloves for recess! Thank you!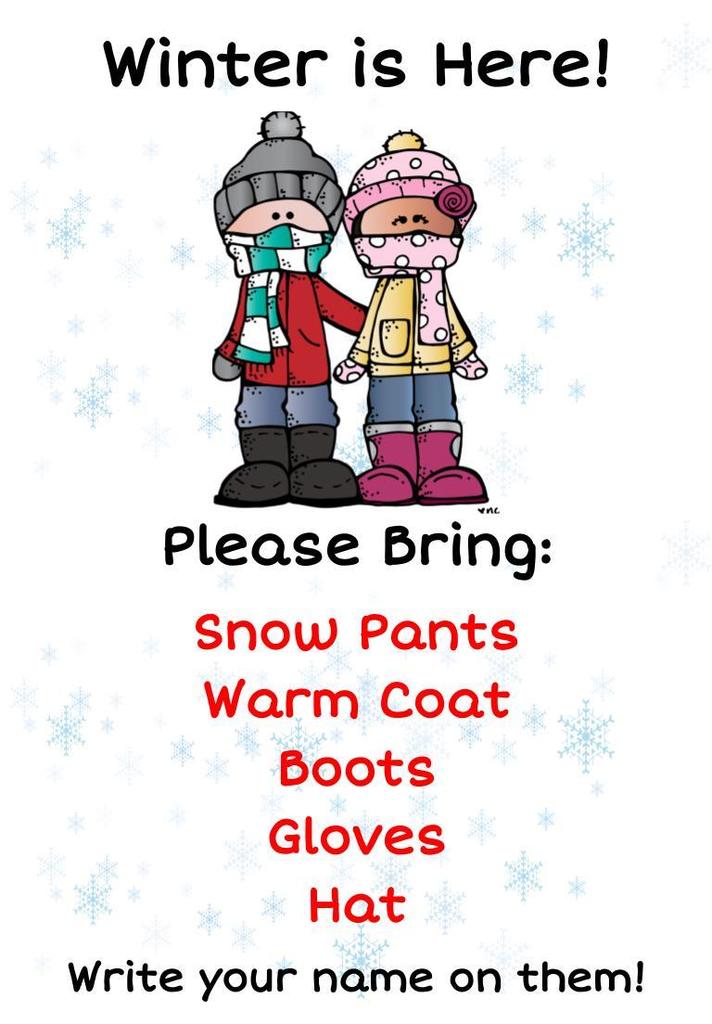 Congratulations to the Tornadoes football team on a great season! The team is leaving Fargo now (1:20 PM) and headed back to Cavalier for a welcome home ceremony at the school. It will begin 15-30 minutes after they arrive at the school. Drive home safe Tornadoes and fans!

It's State Football Week! Here is an updated schedule of events of the next few days.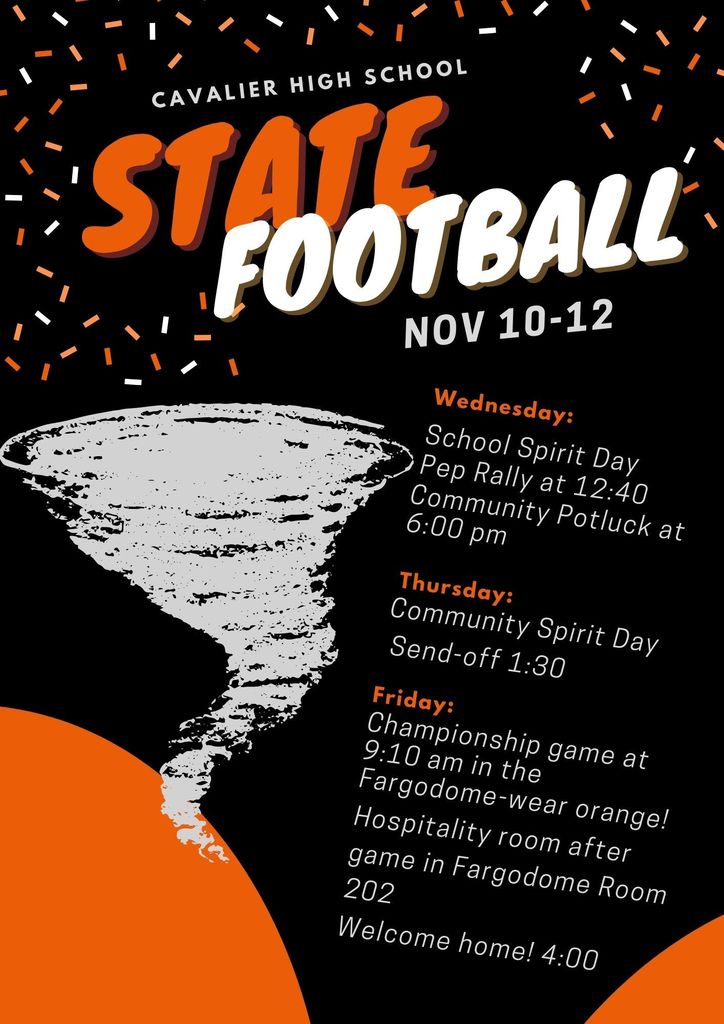 Please turn in any wreath order forms today. Thank you SO MUCH to those who have ordered!
Students of the 1st Quarter. Congratulations!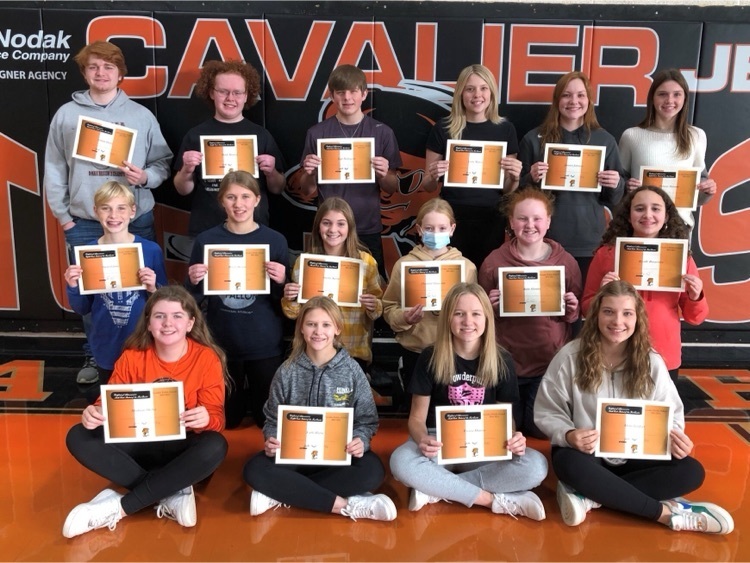 Wednesday is the last day to order wreaths or other evergreen products. Thank you to those who have already purchased and supported the playground! PreK-5 kids: If each family sells 2 products, then we'll sell more than last year! Bring orders to Mrs. Kemnitz this Wed. Thanks!