A few pictures from last week's Success Assembly. Office staff, Million Word Readers, Ele. Terrific Tornadoes, State Music Star recipients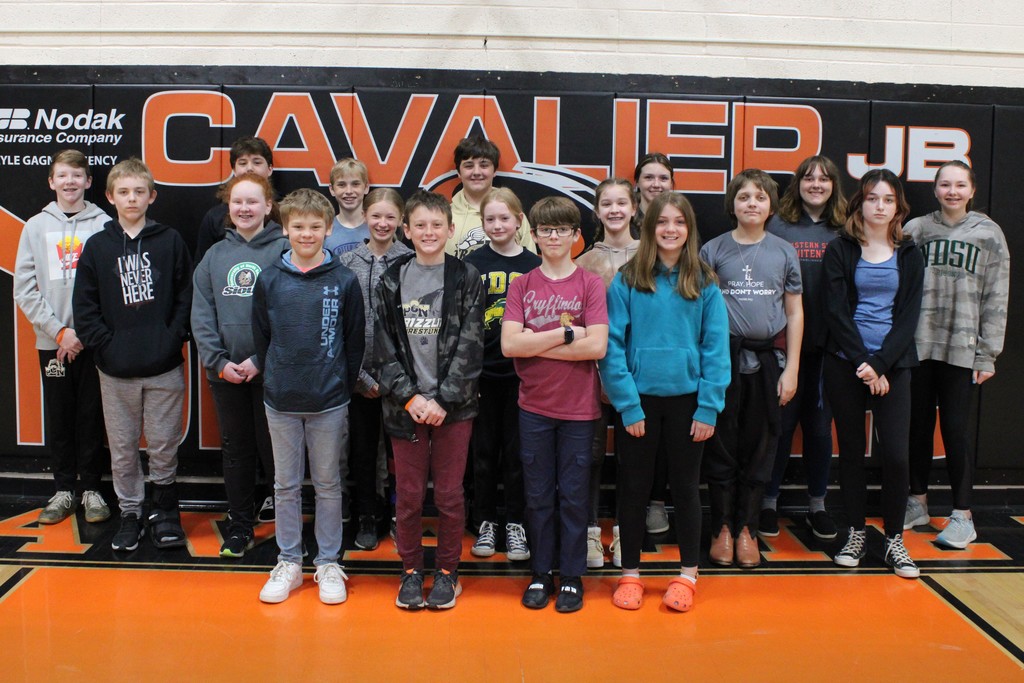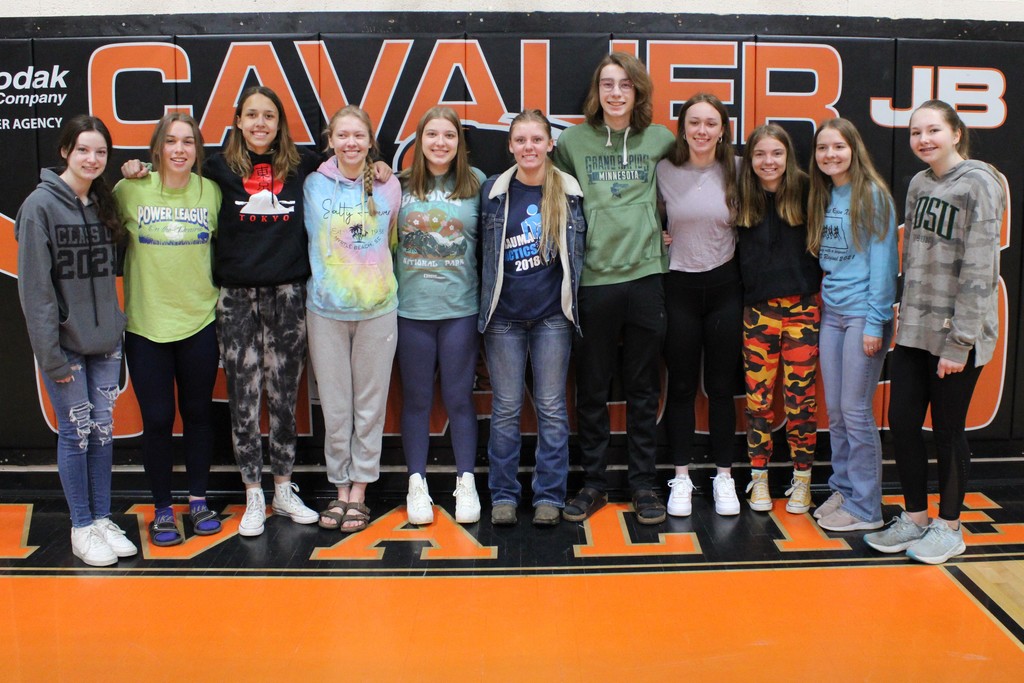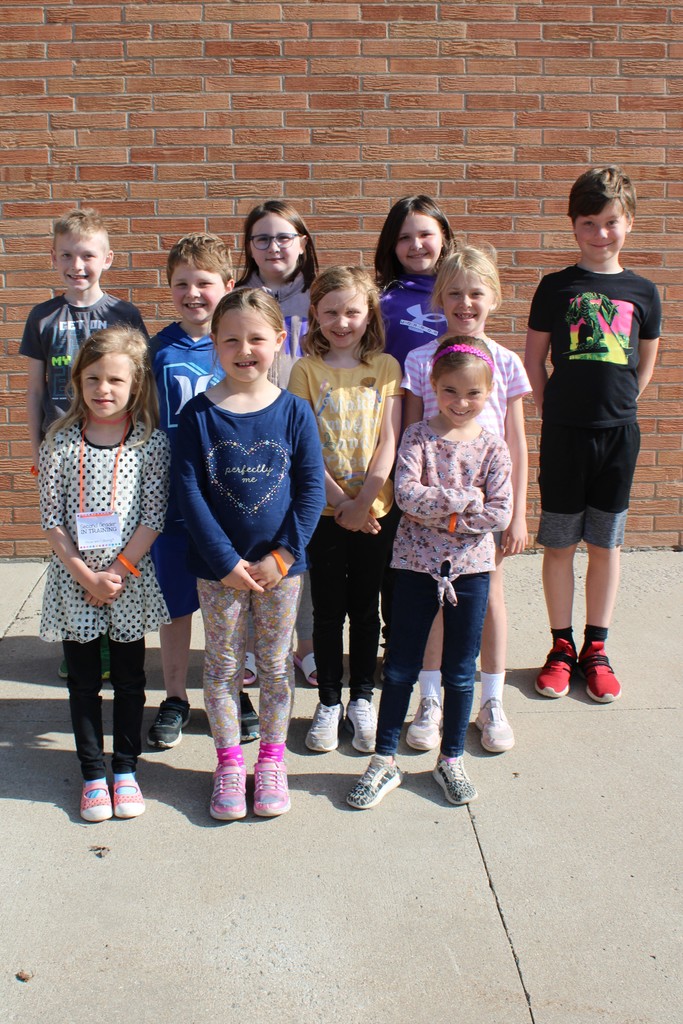 There will be no ESP tomorrow since it's the last day of school. Have a great summer!

Reminder: Baccalaureate for the Classs of 2022 will be held this evening at 7 pm in the school gym. This is open to parents and the public.

Congratulations to Lily & Jezimay on making the all region softball team and to Nora for receiving honorable mention. Well done Grizzlies!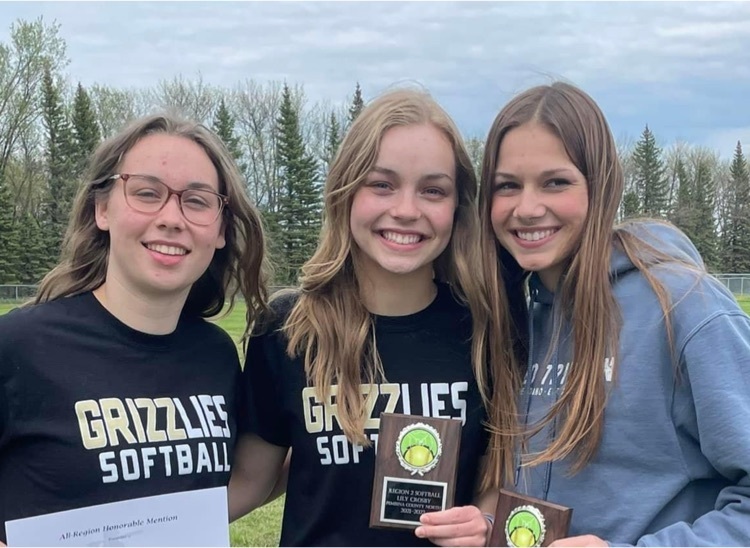 Reminder: Yearbook order forms are due Wednesday and are available in the school office!

2nd graders completed their annual end of year project Paper Mache Pigs. They are so proud of their hard work. They did an awesome job!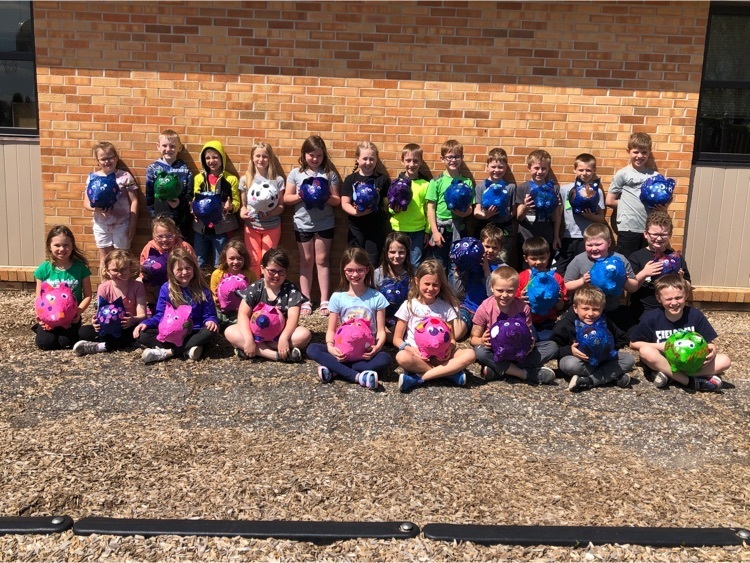 Elementary count down today was W-walk day. Second graders got a surprise from Mrs. Hay and Mrs. Jonasson and they all walked to Main Street Floral for icecream.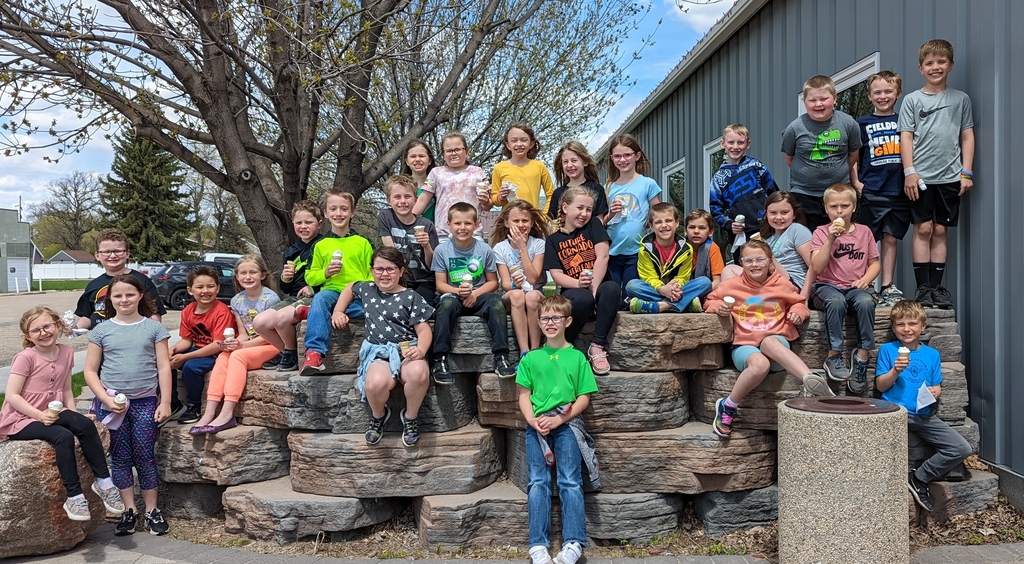 Congratulations to the FBLA Raffle winners! $300 - Marcia Halldorson $200 - Casey Krieg $100 - Carol Fuller Overall, we raised over $6,000 for the students going to the National Leadership Conference in Chicago! Thank you to everyone who contributed!

The JV baseball tournament scheduled for tomorrow (Saturday, May 21) has been canceled due to field conditions. They still plan to play games on Monday, May 23.

Soup's On! Soup fundraiser and bake sale on now in the multi! Come have a bowl and then enjoy the Missoula Children's Theater play Red Riding Hood.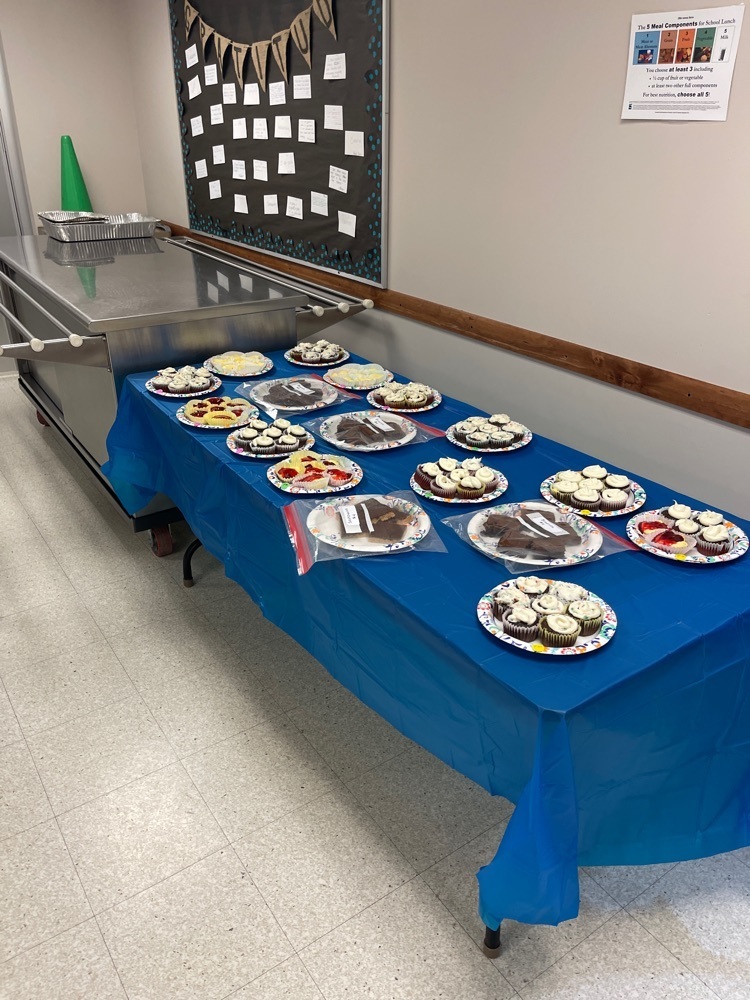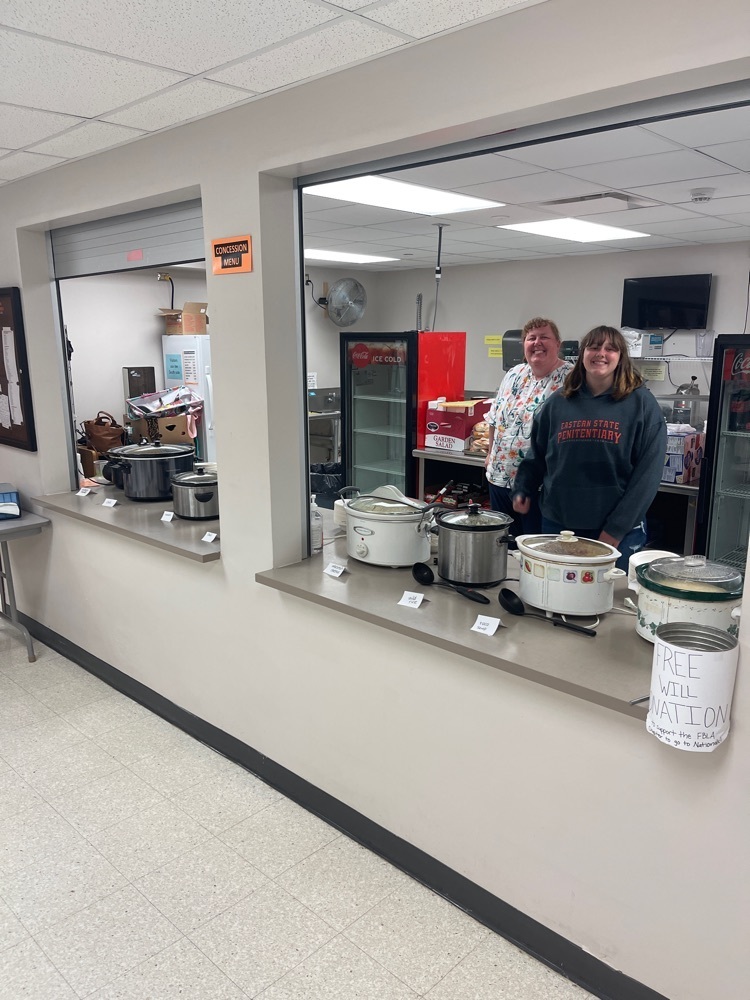 Volleyball opportunity this summer in Grafton for girls enter grades 2-8
Tornadoes Football will be hosting a Youth "Skills" FB Camp on June 12-13. There are already over 20 kids registered with a limit of 60. You can register at
www.cavalier.recdesk.com
. The deadline to sign up is June 26. Contact Coach Greenwood with any questions.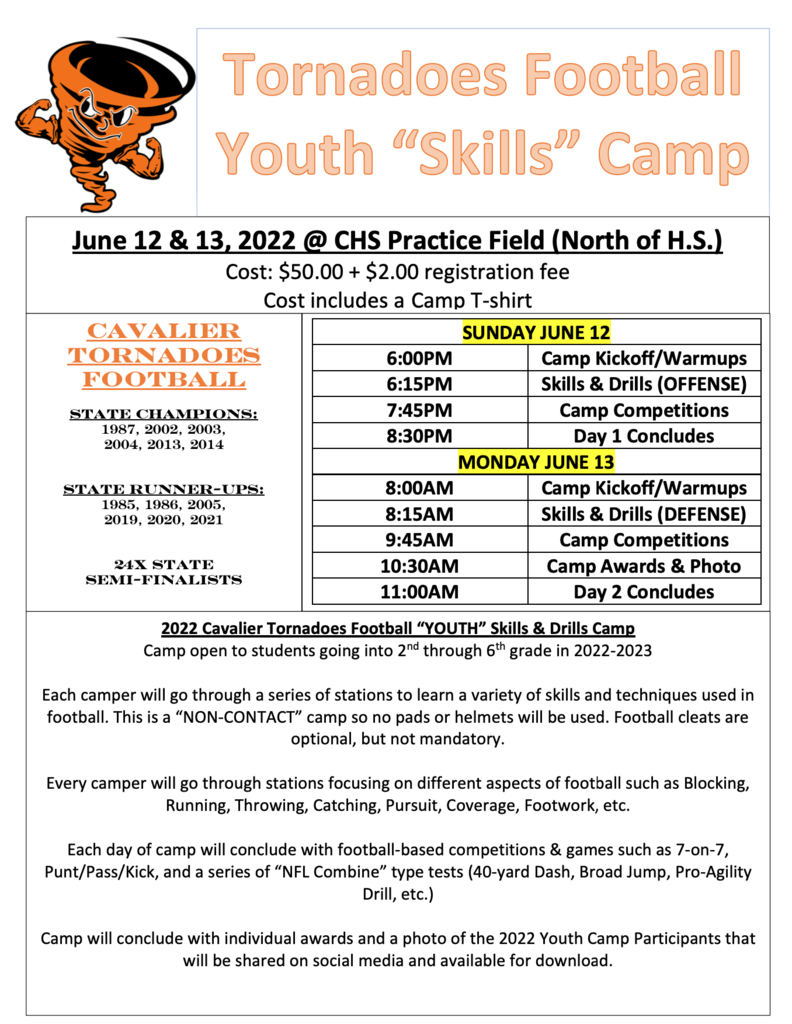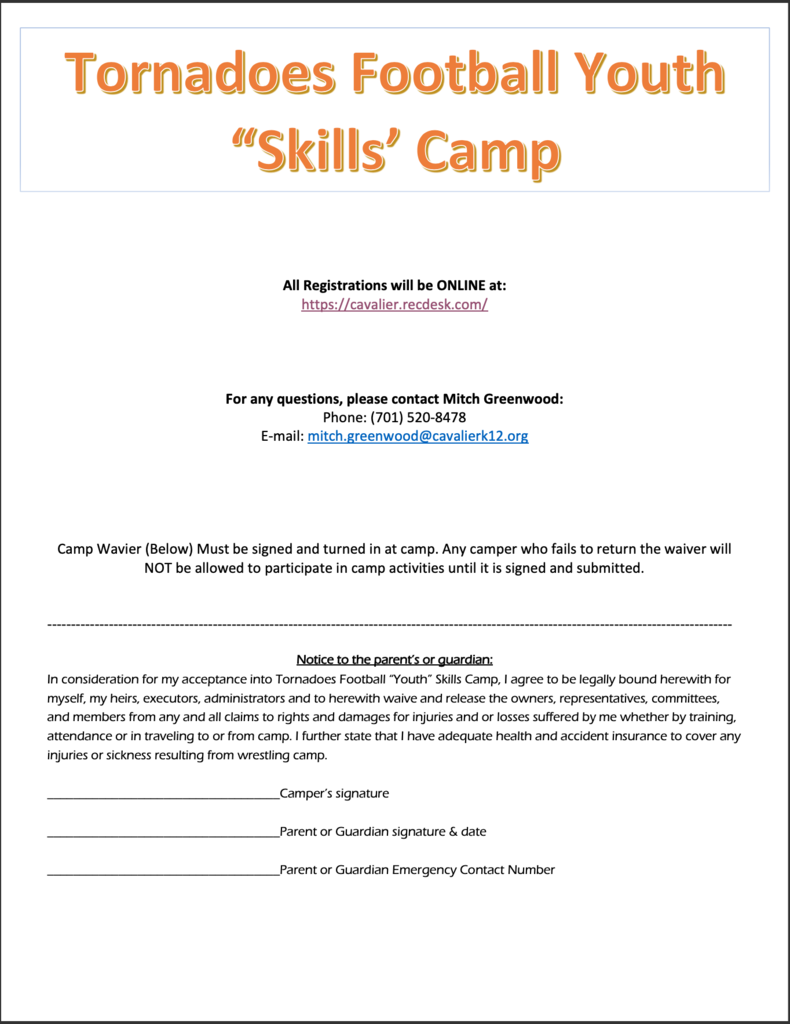 Brackets for the Softball and Baseball regional tournament. Good luck Grizzlies!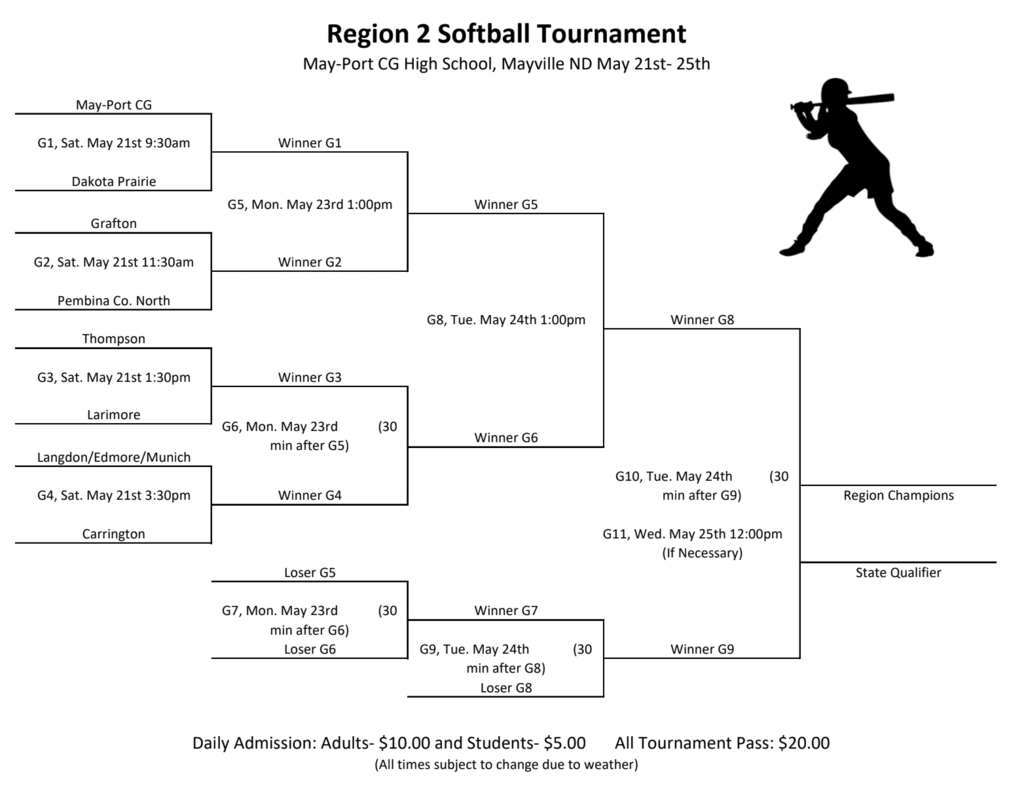 Grades 3-5 took in Farm and Summer Safety Day today. The students learned a lot and all the presenters did a wonderful job! Thank you to all the volunteers.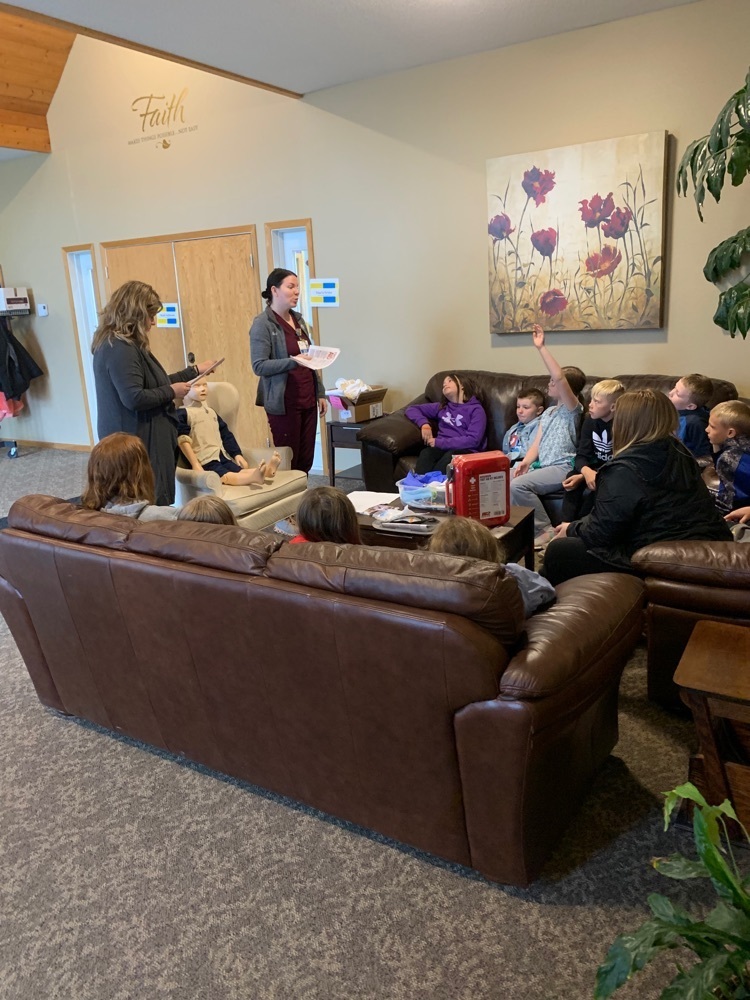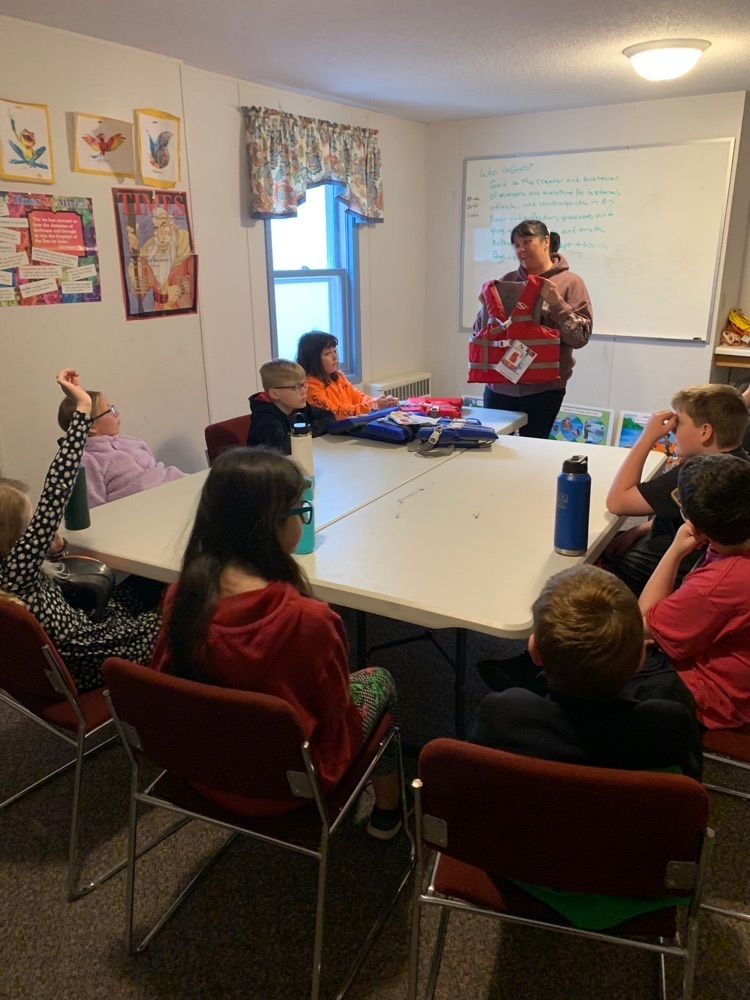 Sports Updates: - The regional track meet is postponed to Saturday, May 21 at 12:00PM in Mayville - The softball regional tournament is still scheduled to start Saturday, May 21 but will now be at Mayville State University - The JV baseball tournament has been postponed to Saturday, May 21 and Monday, May 23

Parents and Students, the end of the school year is approaching. Please see the semester 2 exam schedule for the high school students. If you have any questions, please contact Mr. Moquist.

FBLA will be holding a Soup Fundraiser and Bake Sale tomorrow in the multi from 4:30-6:30 before the Missoula Children's Theater play. Several soups and bars will be served for a free will offering. Proceeds go towards FBLA students attending the National Conference in Chicago.

More Track & Field Day!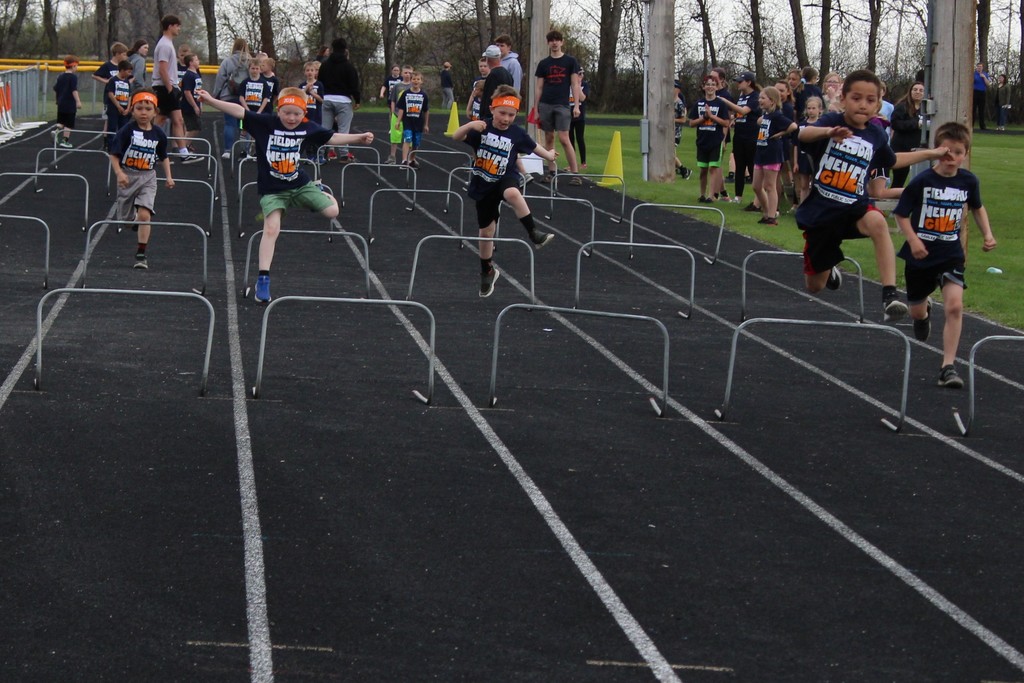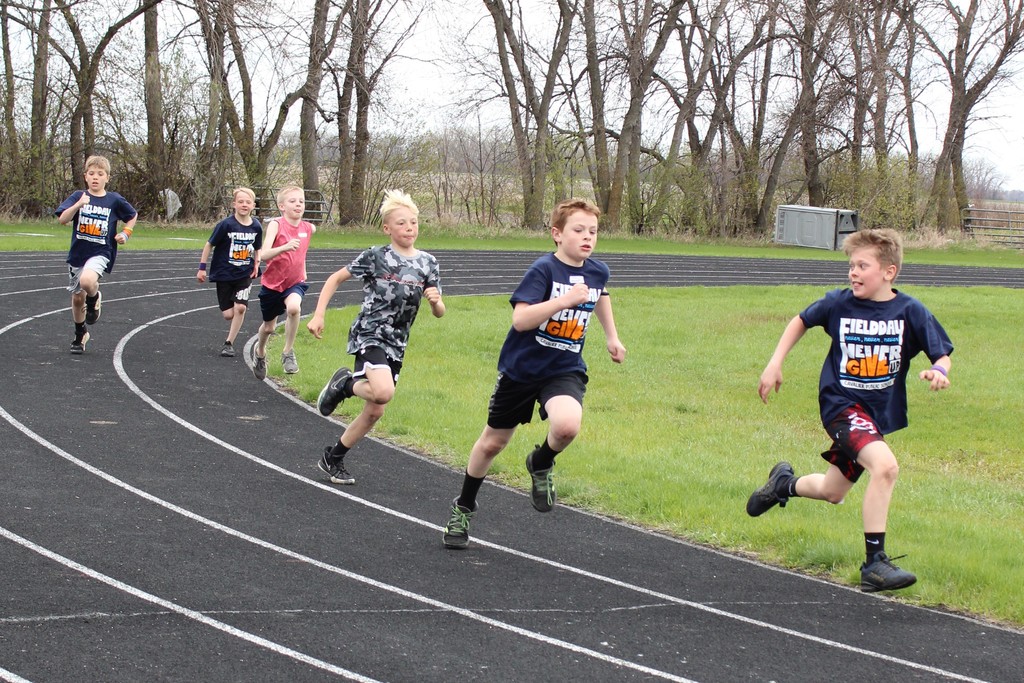 More Track & Field Day Fun!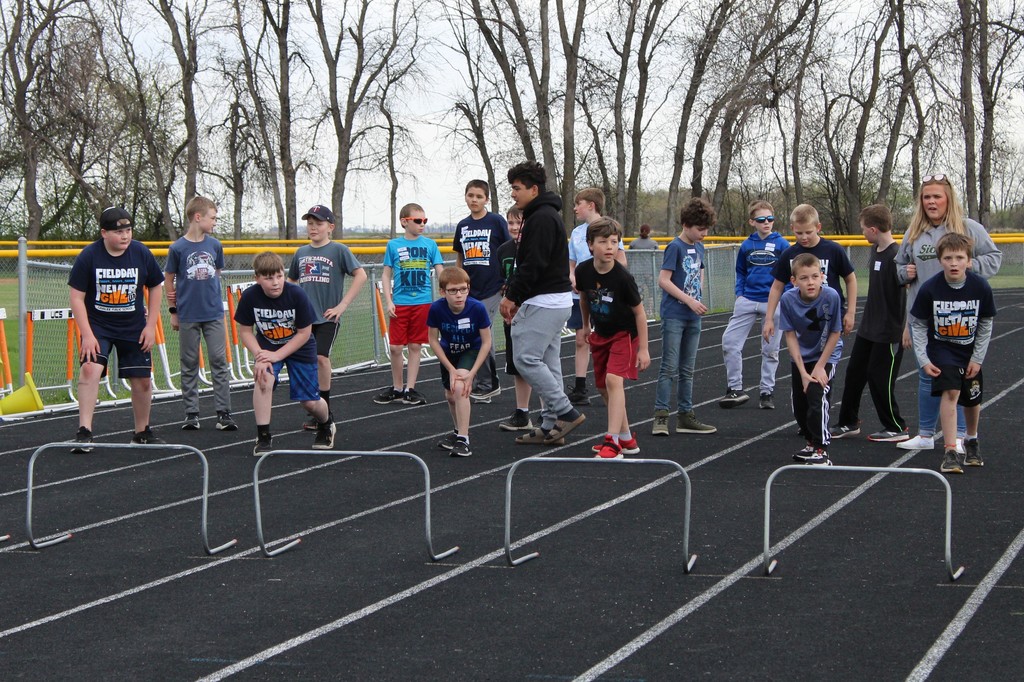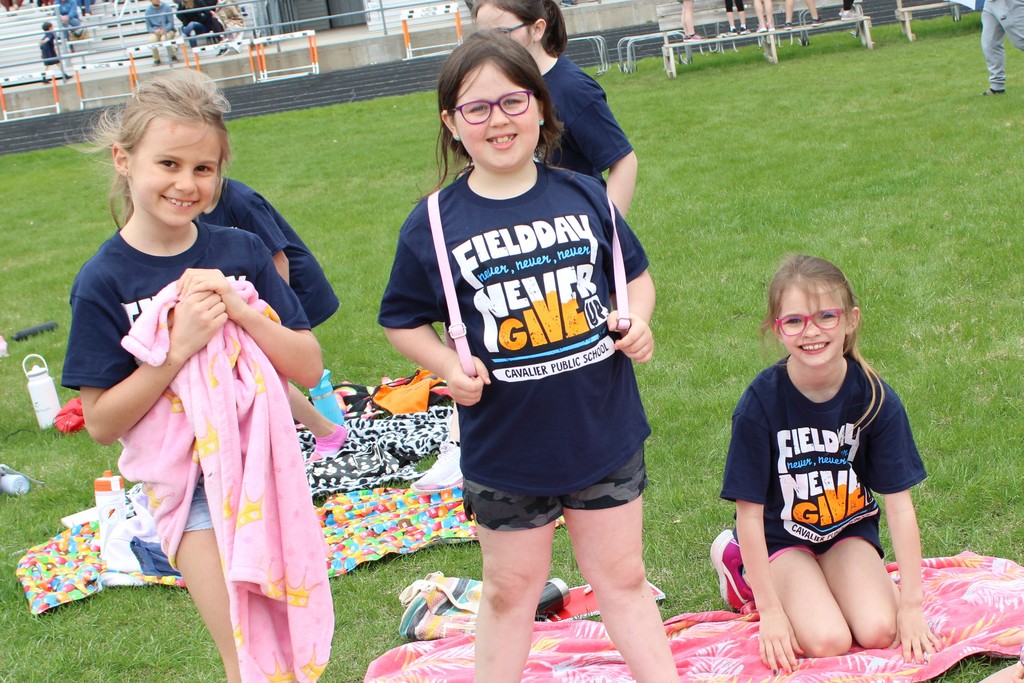 Track & Field Day Fun!