A reminder that Pembina County Public Health will be at the school tomorrow to complete immunizations to students in grades 6, 10, and 11. Please bring signed forms that were mailed out last week. Please call if you have any questions.

It's time for the little red truck to come back to Cavalier. Information will be coming home with students this week!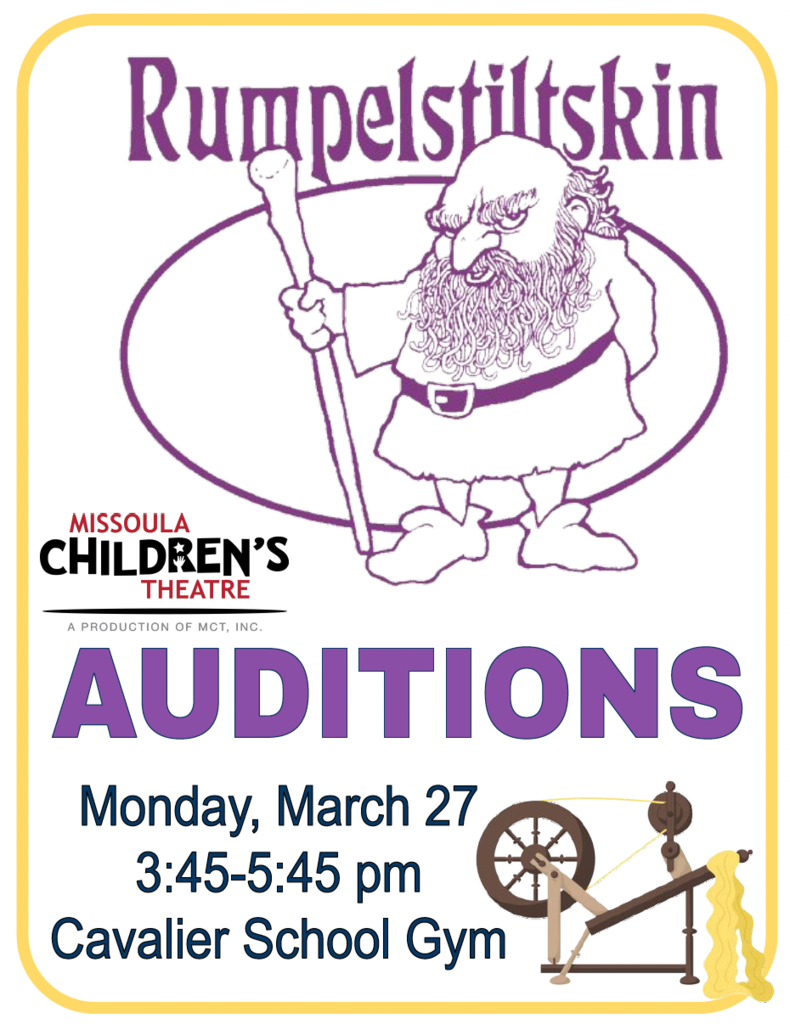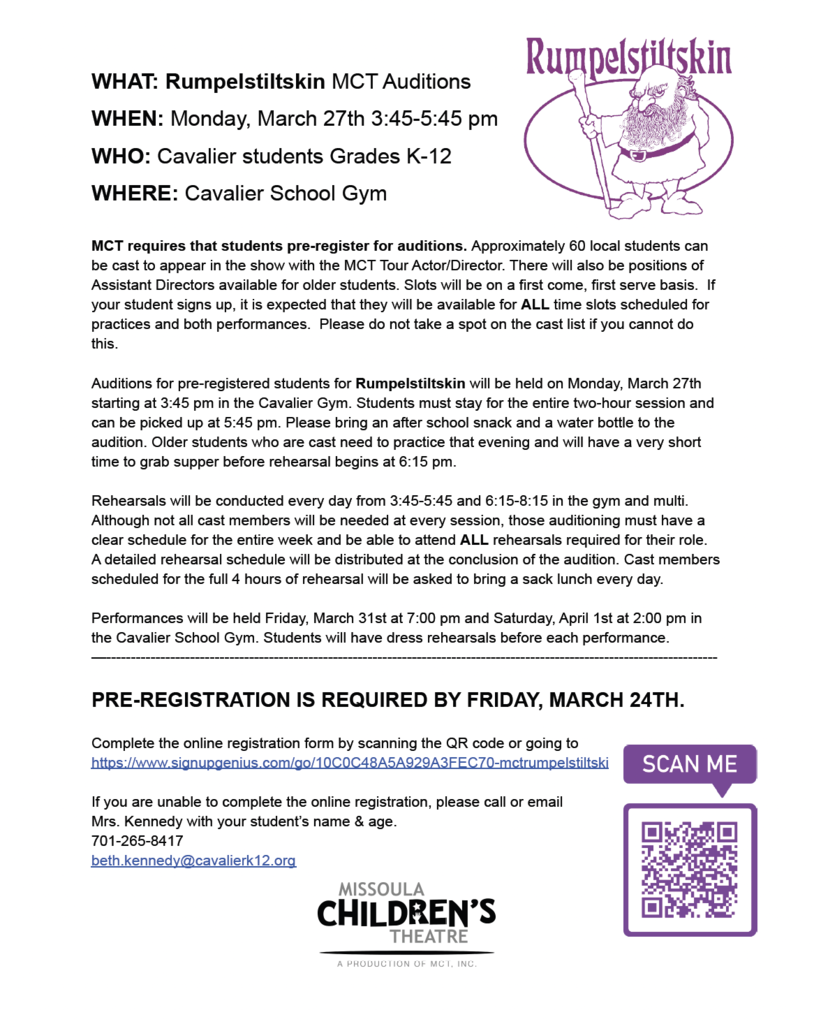 Come out and support the Tornadoes in their BBB Regional play in game vs DVE tonight in Cavalier at 7 pm. Reminder: Season passes will not be honored for students and adults. Admission prices set by the NDHSAA-Adults $10, Students-$5

It's not too late. The Book Fair will be open until 8:00pm this evening. We have lots of great books left!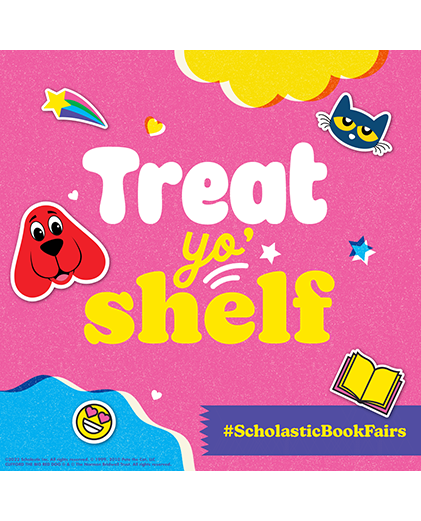 The 5th grade class hosted their Alphahawk "living" wax museum today. These students did an awesome job on the entire project. They picked perfect Alphahawks, or heroes, and took great care throughout the entire project. Thank you to all who came and supported them today! More photos can be found on the Cavalier PTO Facebook page.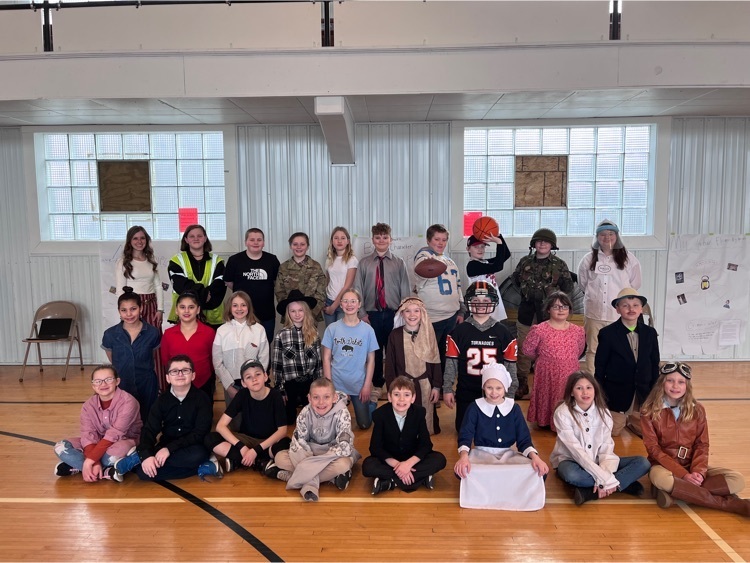 For this Friday's boys basketball play-in game vs. DVE, the cheerleaders are asking all Tornado fans to wear ORANGE!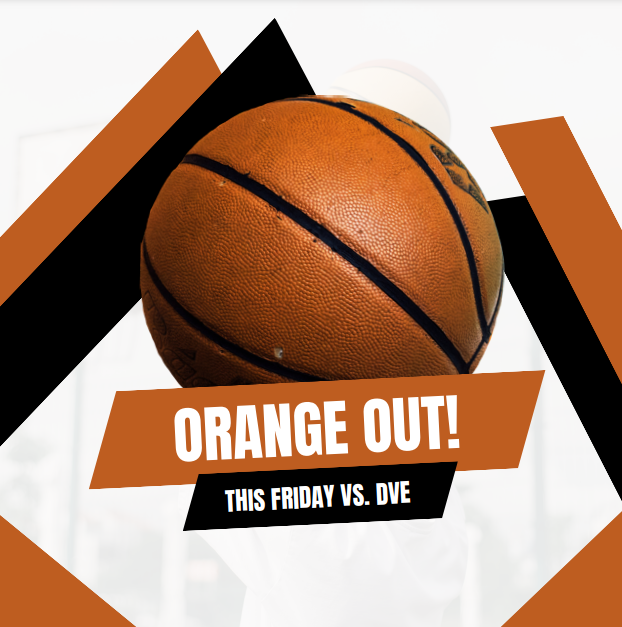 Please check the lost and found when you come to conferences. Items not claimed tomorrow will be donated. Thank you!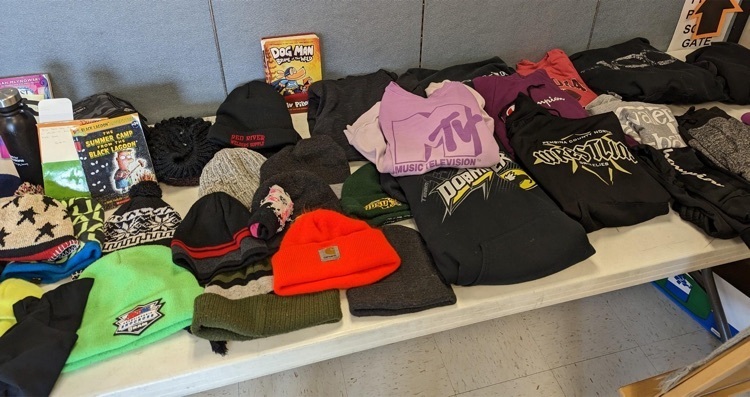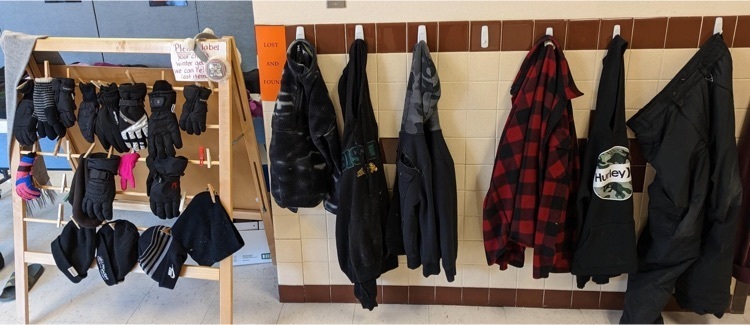 Happening tomorrow! On Wednesday, March 1st from 9:30am-11am, 5th graders will be hosting a "living" wax museum. The event will be set up as a museum in which students themselves will be the statues dressed in costume as their hero. They will also have recorded speeches and images. This event will be located at the armory and is open to the public.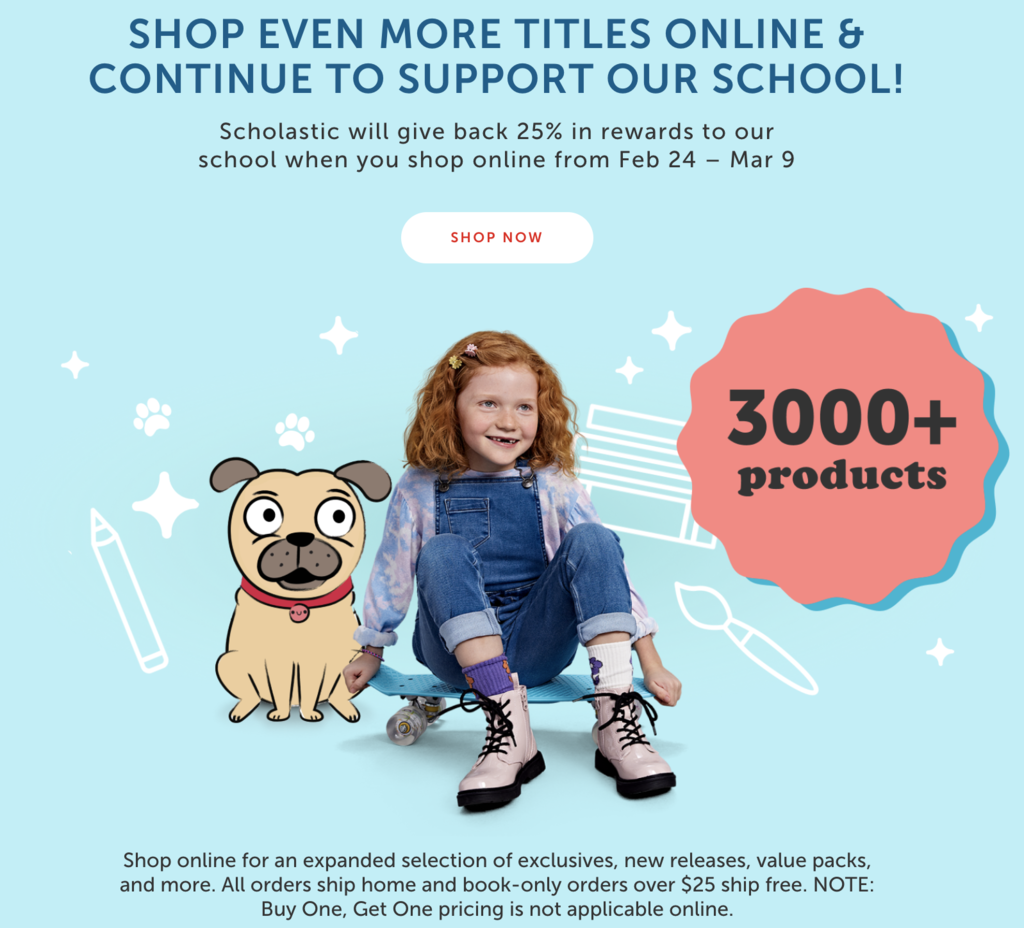 FBLA Food Drive tonight for boys basketball game. Please bring any non-perishable food items to donate to the local food pantry. See attached flyer.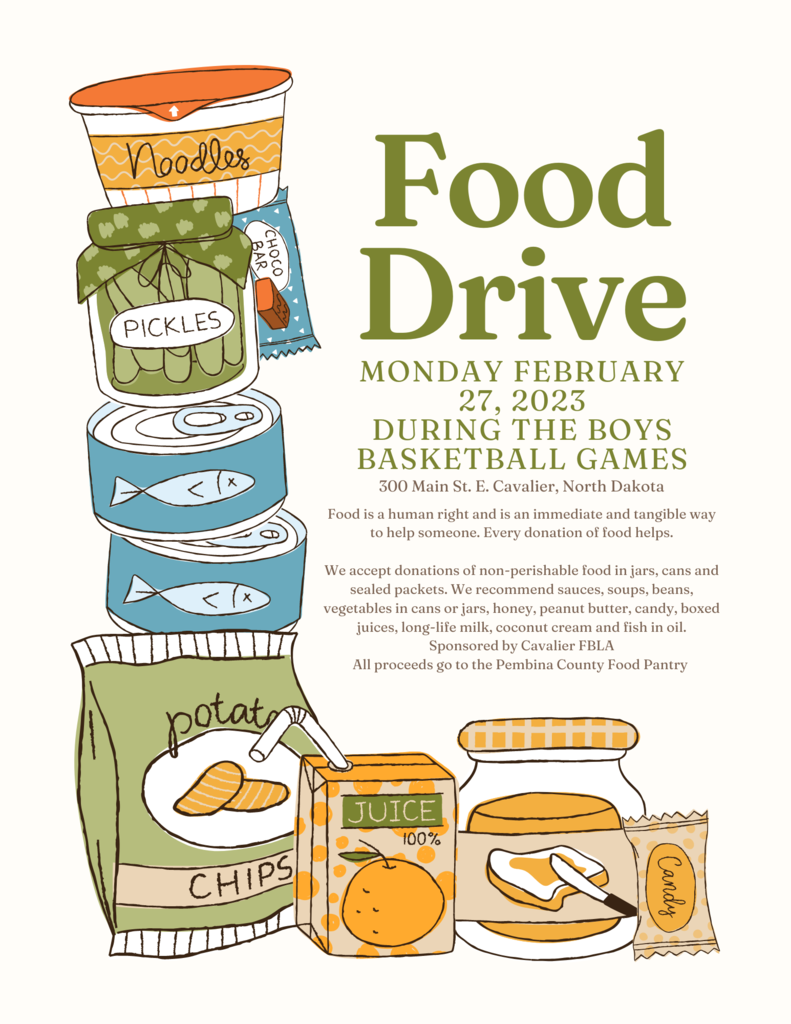 The Book Fair is under way. Stop up this week - open to the public from 8:00-8:30 every morning and 3:30-5:30 Monday-Wednesday and 3:30-8:00 on Thursday during P/T conferences.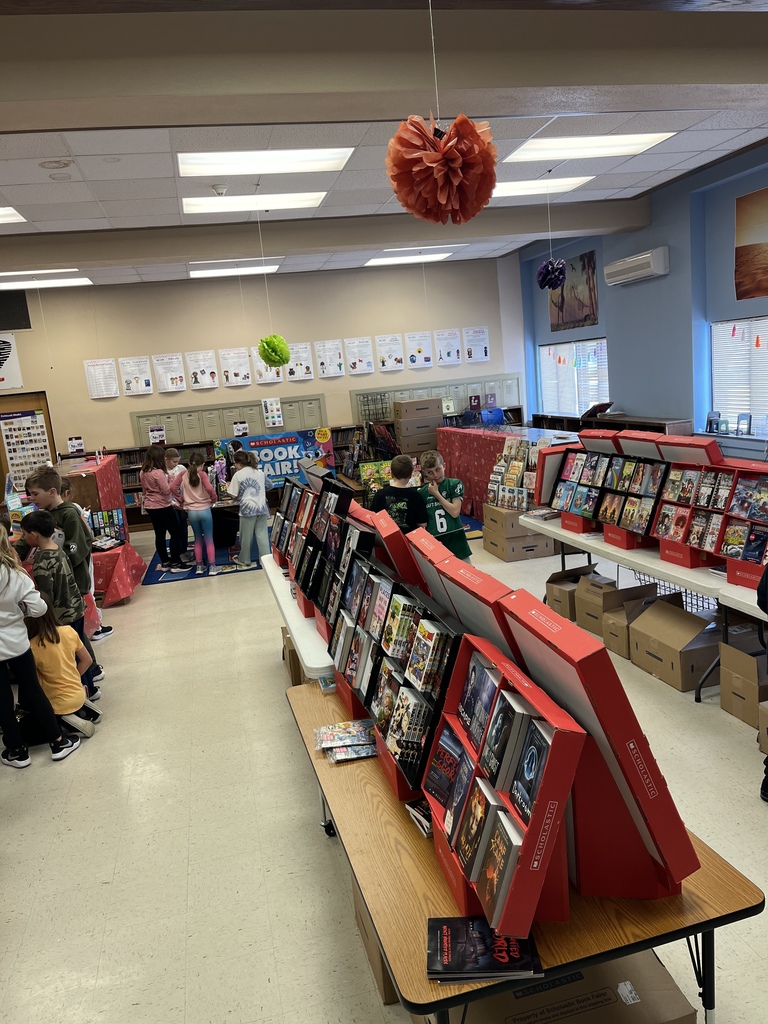 Book Fair Note: Change to Sales Tax rate. Scholastic Book Fairs has it preset at 7% (not 5% which was sent home on information). We will round sales up to the nearest 5¢. Thanks!

Reminder of the invitation for Parents/Guardians Muffins for Breakfast next week! 7:45-8:25 am each day. Last names A-I: Feb. 27, J-P: Feb. 28, R-Z: March 1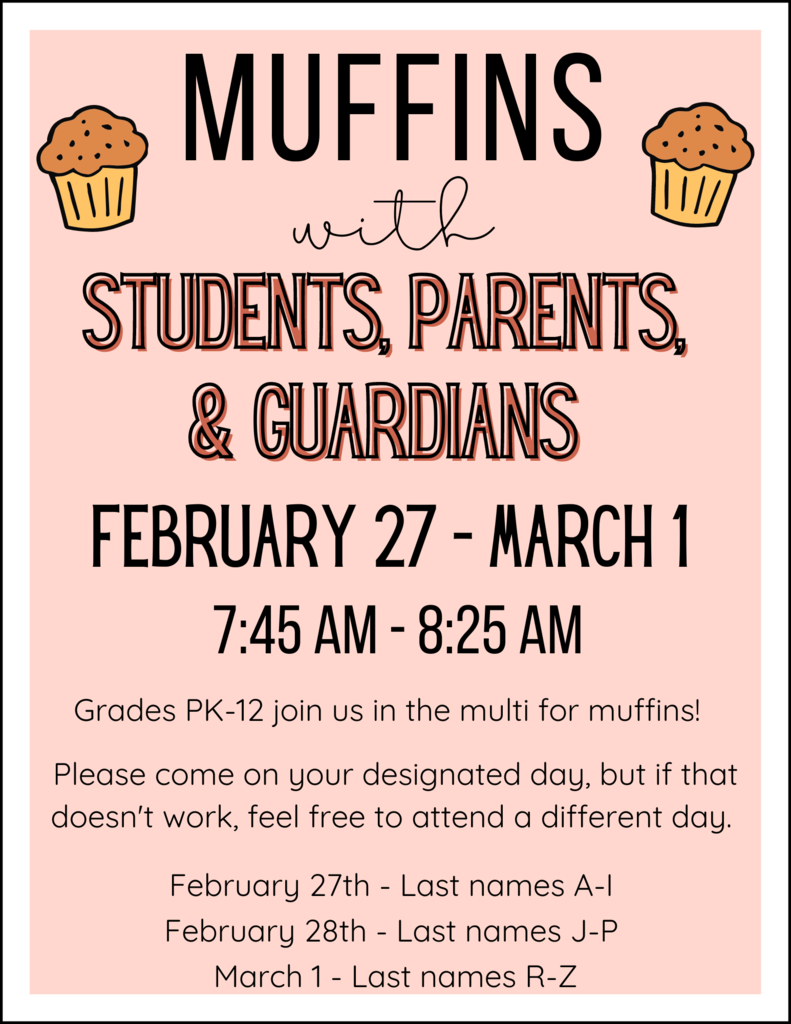 Congratulations to Rylen, Eden, and Jade on making the All Region 2 Girls Basketball team! Rylen was also named Region 2 Senior Athlete of the Year! Go Tornadoes!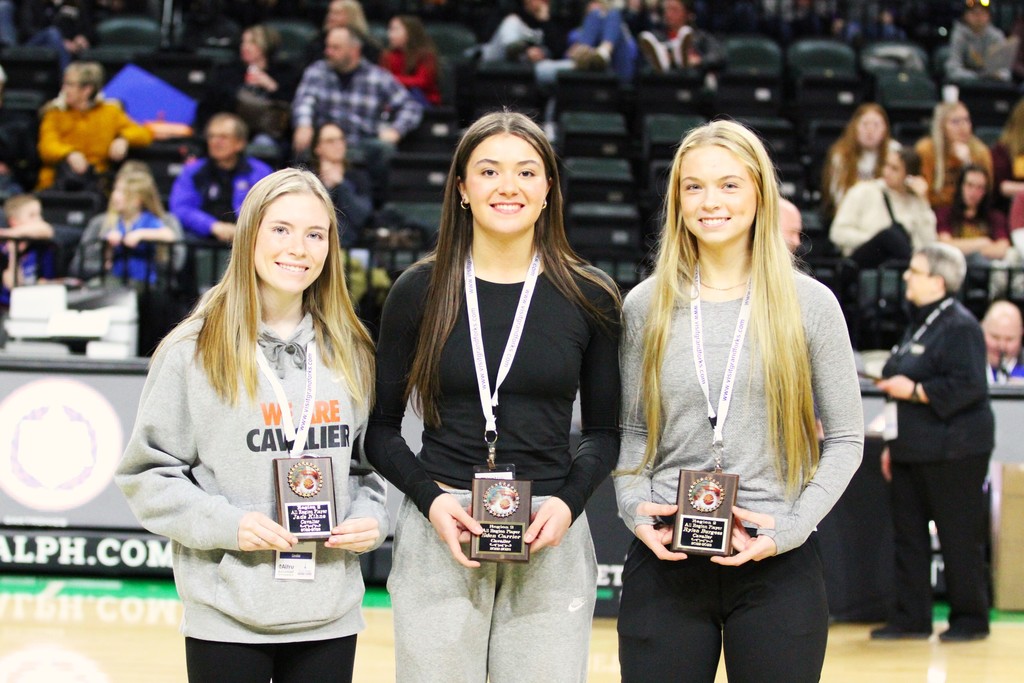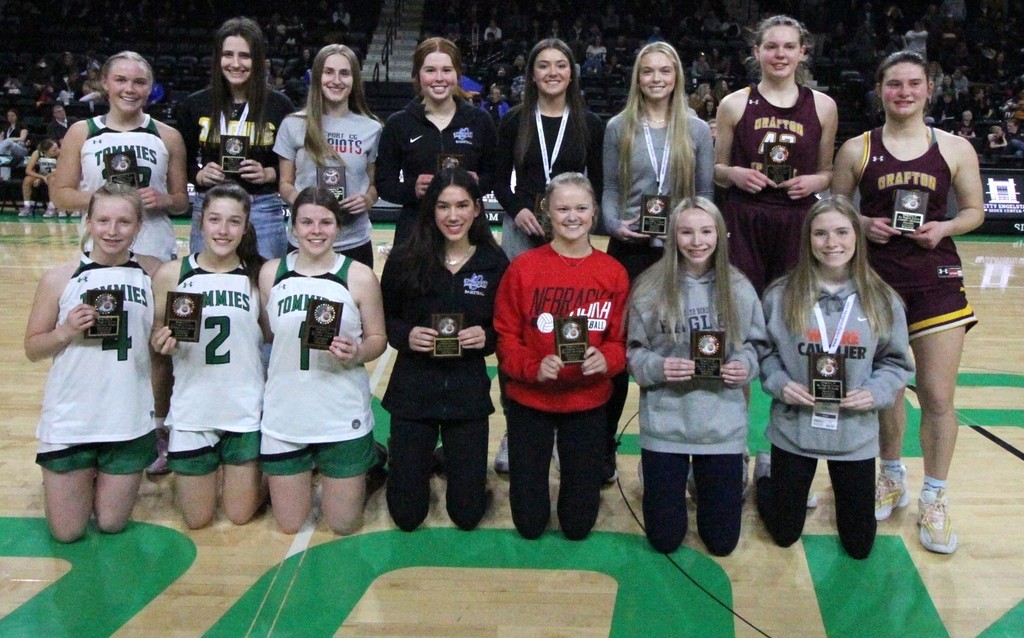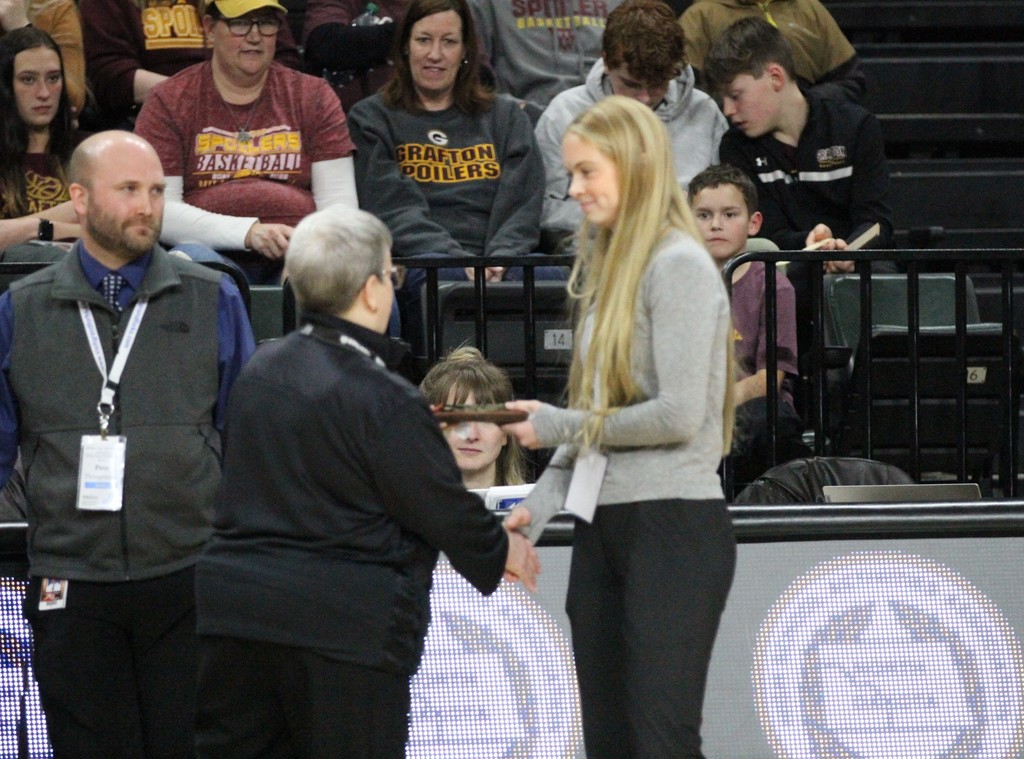 Senior Parents. I wanted to give you a quick heads up today about scholarships. Students are sent email notifications when I receive scholarships via email, mail, or word of mouth. I also have a fairly extensive Scholarship website that I also post these scholarships to. Please take a look and call or email with any questions.
https://sites.google.com/cavalierk12.org/chsscholarships/home
To get to it on the web, go to the Cavalier Public School Website. Then go to Menu. Then go to Student and Parent Links. Then go to Scholarship Information and links. Thanks Mr. Gilbertson

Aniya Dutch was a finalist featuring her ceramic heart for Artsonia's Artist of the Week. Congrats Aniya!

Book Fair Countdown: 3 DAYS!!!! Check out Scholastic's eWallet!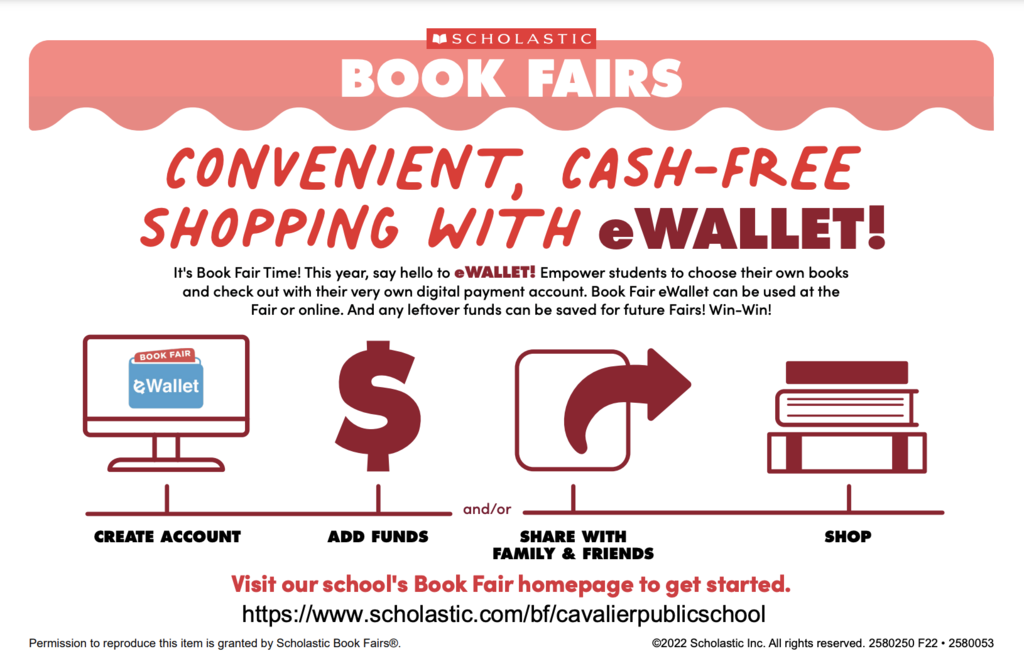 10-12th grade students in Ms. Miska's Fitness and Weight Training took a field trip today to the McCurdy Health and Wellness Center here in Cavalier. All students worked super hard and it's such a great asset to have a workout facility like this in town to encourage lifetime fitness!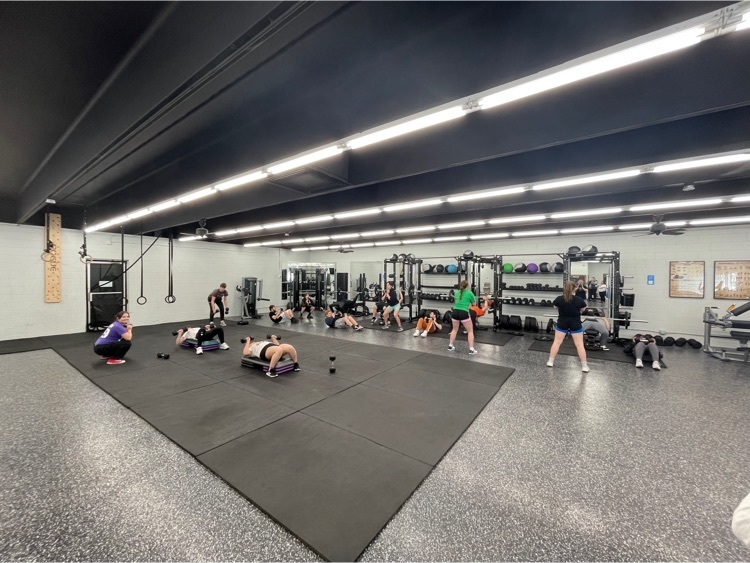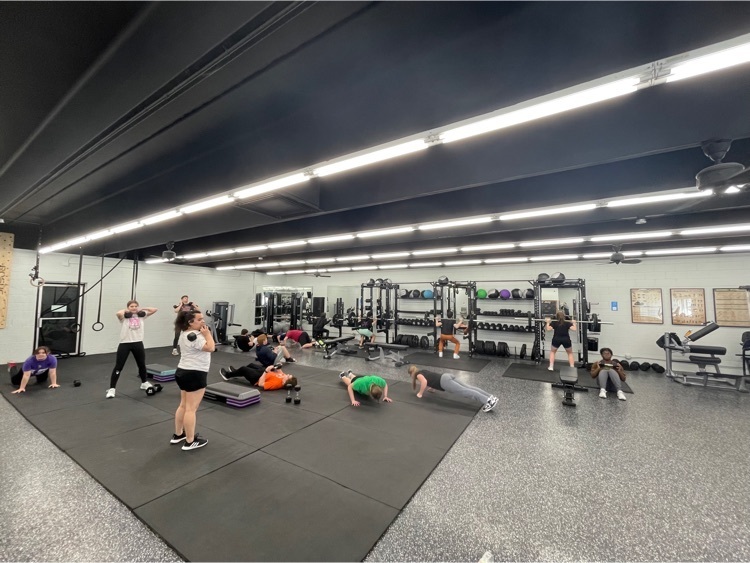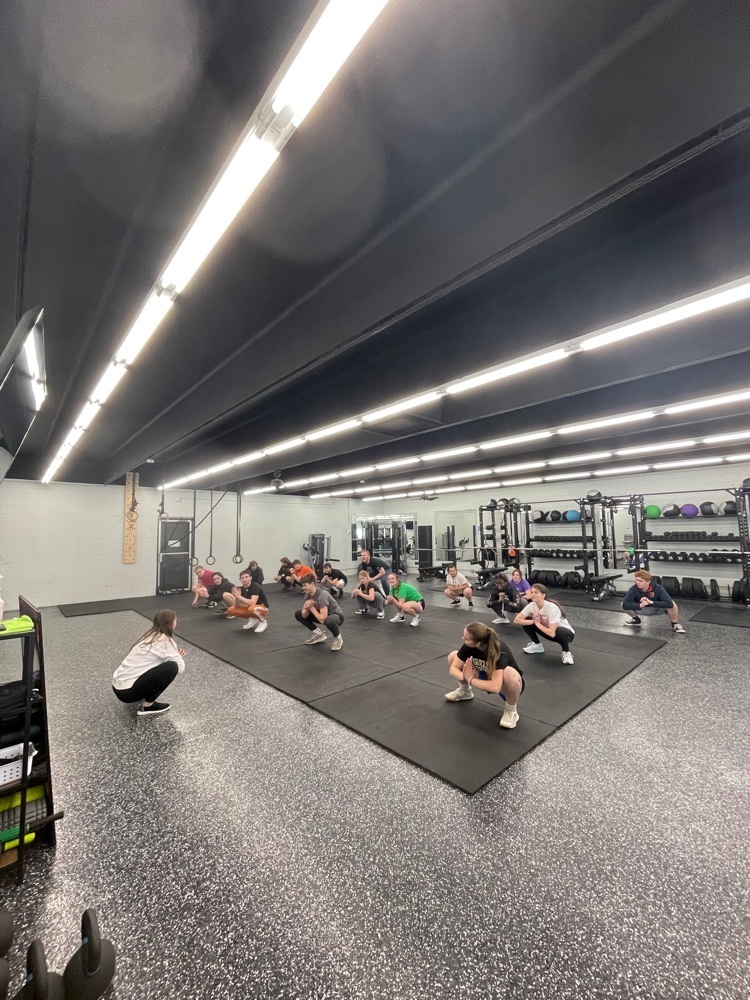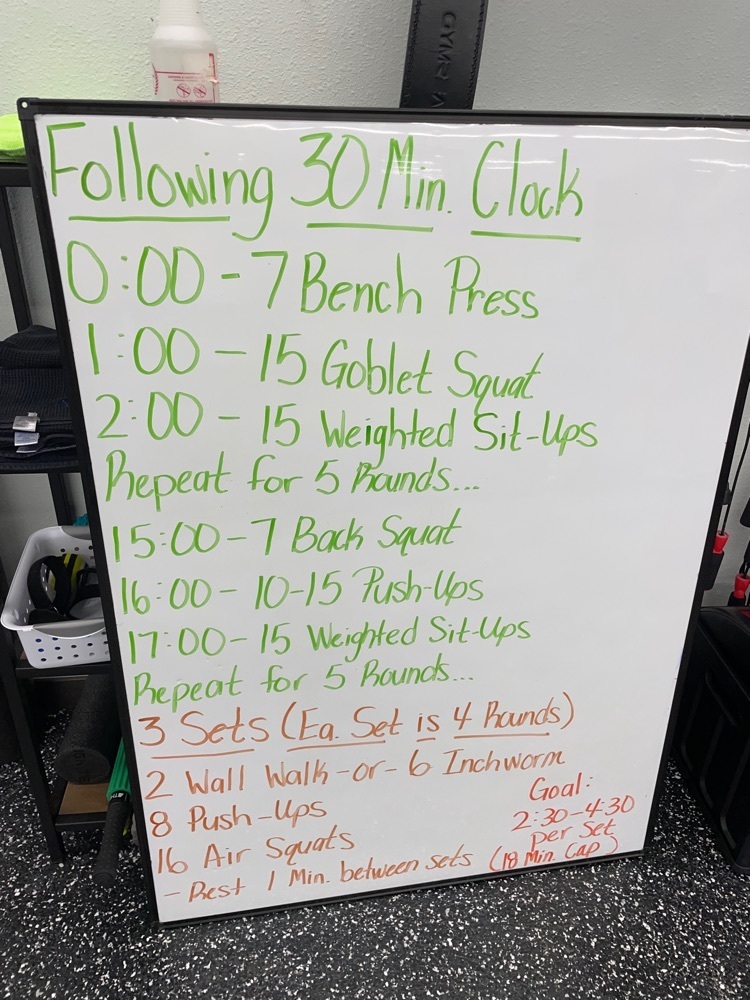 Cheerleading tryouts for the 2023-2024 football and basketball seasons will be held March 12 and 13. Tryouts are open to students entering grades 9-12 next year. Please use the link to sign up!
https://forms.gle/HkQfRTjvZk35NYbj7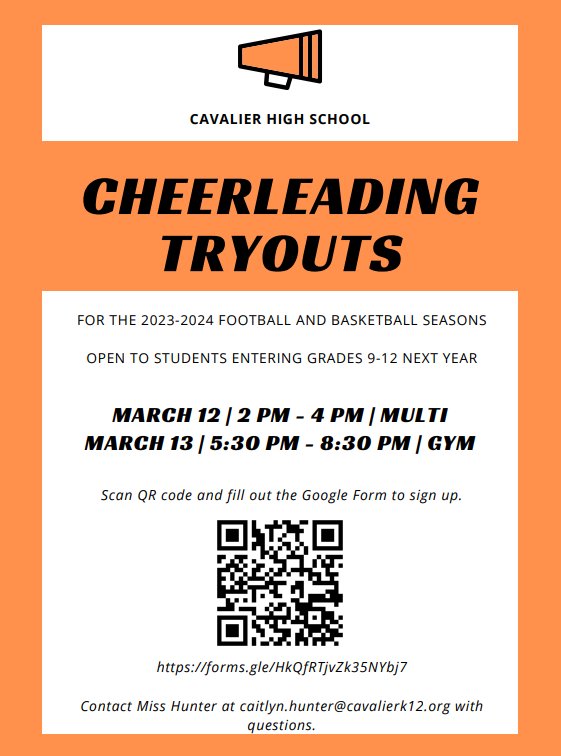 Book Fair Countdown: 6 days! Monday, February 27th: 8:00-5:30 Tuesday, February 28th: 8:00-5:30 Wednesday, March 1st: 8:00-5:30 Thursday, March 2nd: 8:00-8:00 (open during P/T conferences)