Sports Posters are available in the office. Thank you Barb Gunderson for your hard work and our local businesses for sponsoring!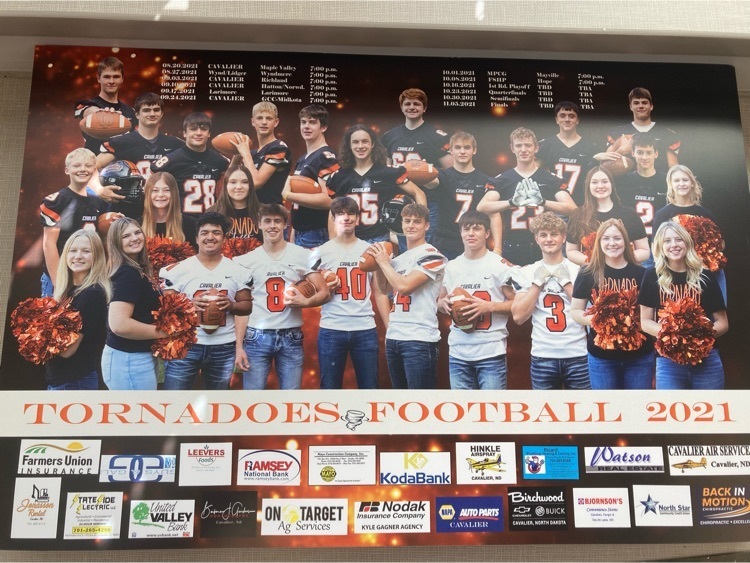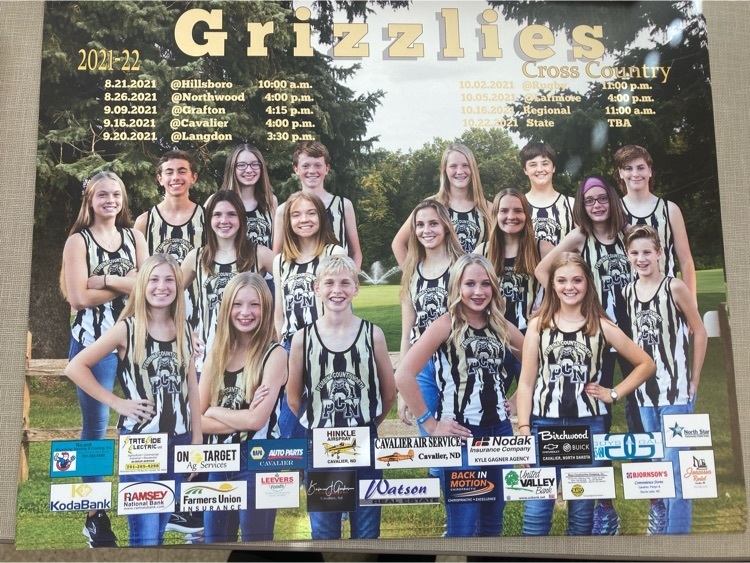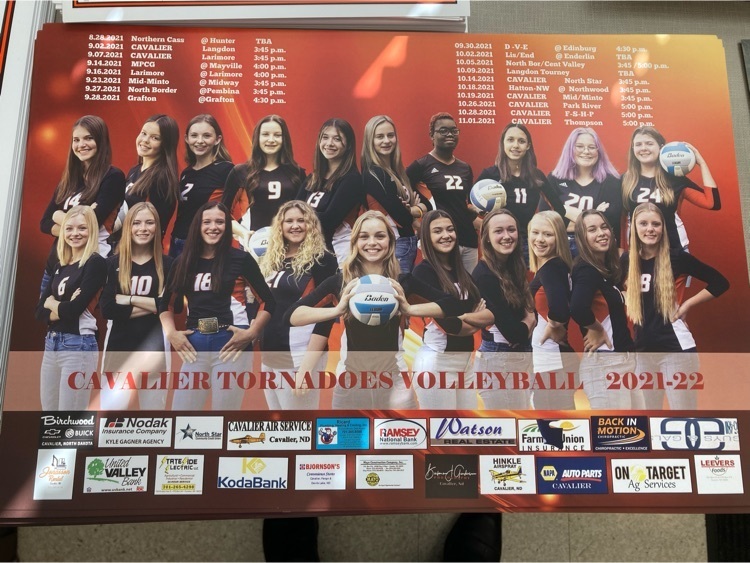 WHAT: ELEMENTARY CROSS COUNTRY RACE WHERE: CAVALIER GOLF COURSE WHEN: THURSDAY, SEPTEMBER 16TH AT 4:00 PM (BE THERE AT LEAST 15 MINUTES BEFORE THE RACE) HOW FAR: ONE MILE ALL YOU NEED TO BRING IS YOURSELF AND BE DRESSED TO RUN. PLEASE STOP BY THE REGISTRATION TENT TO PICK UP A NAME STICKER. THIS RACE IS THE FIRST RACE OF THE JASON SHEPHARD INVITATIONAL CROSS COUNTRY MEET. OTHER RACES FOR JH AND HS ATHLETES WILL FOLLOW. PLEASE PARK ON TOP OF THE HILL NEAR THE GOLF COURSE DRIVING RANGE FOR EASIEST ACCESS TO THE START AND FINISH LINE. CONTACT BILL CROSBY AT
SONOFHOSEA@GMAIL.COM
OR 265-8417 IF YOU HAVE ANY QUESTIONS.
Student Council will be selling Cavalier Homecoming shirts for $10 starting tomorrow, Wednesday, September 15 through the end of the week from 8:00am-8:20am & 3:40pm-4:00pm outside the Main Office hallway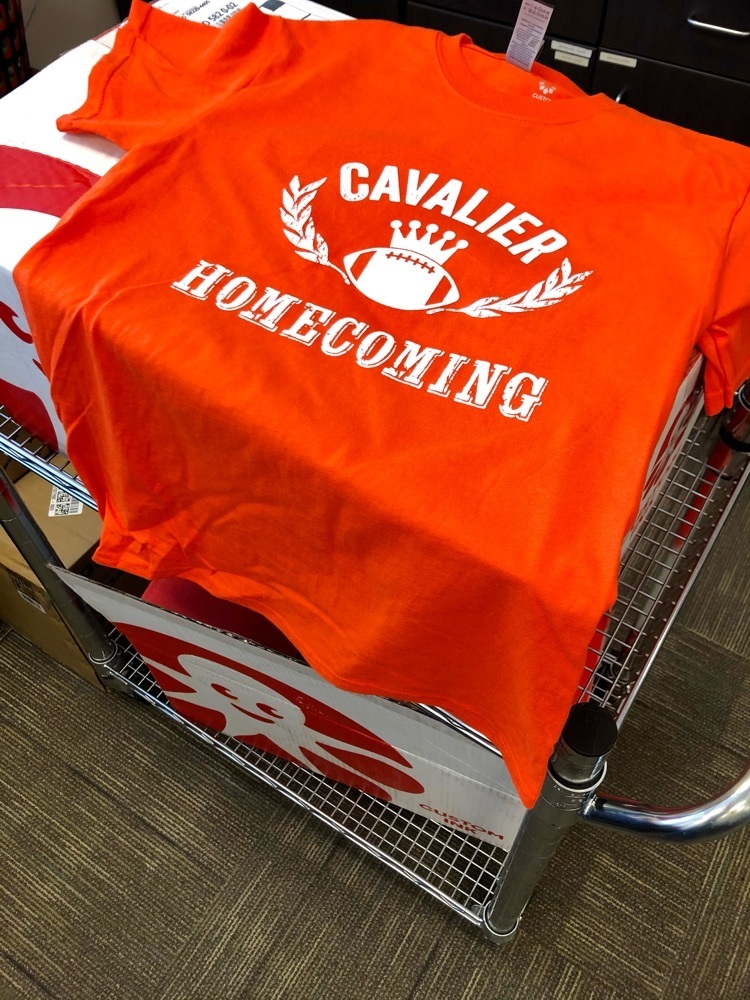 Cavalier Public School is looking to hire 2 or 3 people to assist in COVID testing efforts at the school. This is a grant-funded position and training is provided to carry out duties of screening, testing, arranging supplies, and working with a NDDOH contact tracing team. Hires will be considered an independent contractor and paid by the hour. Please contact the school for more information and an application.

We have updated our COVID protocols at Cavalier School to include requiring masks to be worn when inside the building and on buses. This will begin tomorrow, Tuesday, September 14th. Click the link to see all the protocols.
https://5il.co/yvon
Congratulations to the following seniors who are Cavalier Homecoming Court nominees: Girls: Brightley A. Lily C. Faith H. Jasmyn J. Arawen N. Boys: Brysen C. Demetrius A. Trevor H. Isaiah L. Ty H. Congratulations again to these seniors! The high school student body will vote from the following nominees for the Homecoming King and Homecoming Queen on Monday, September 20. Coronation will be at 2 pm on Tuesday, September 21 at 2 pm.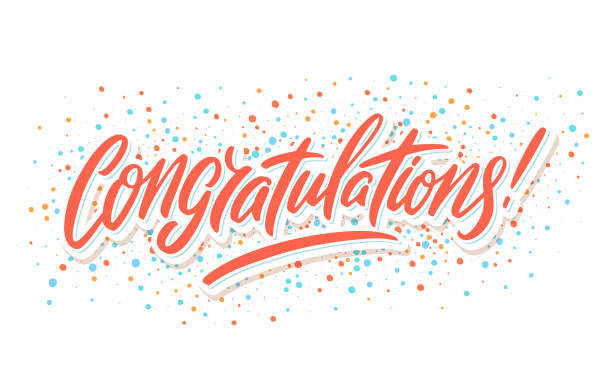 Cavalier Homecoming Schedule of Events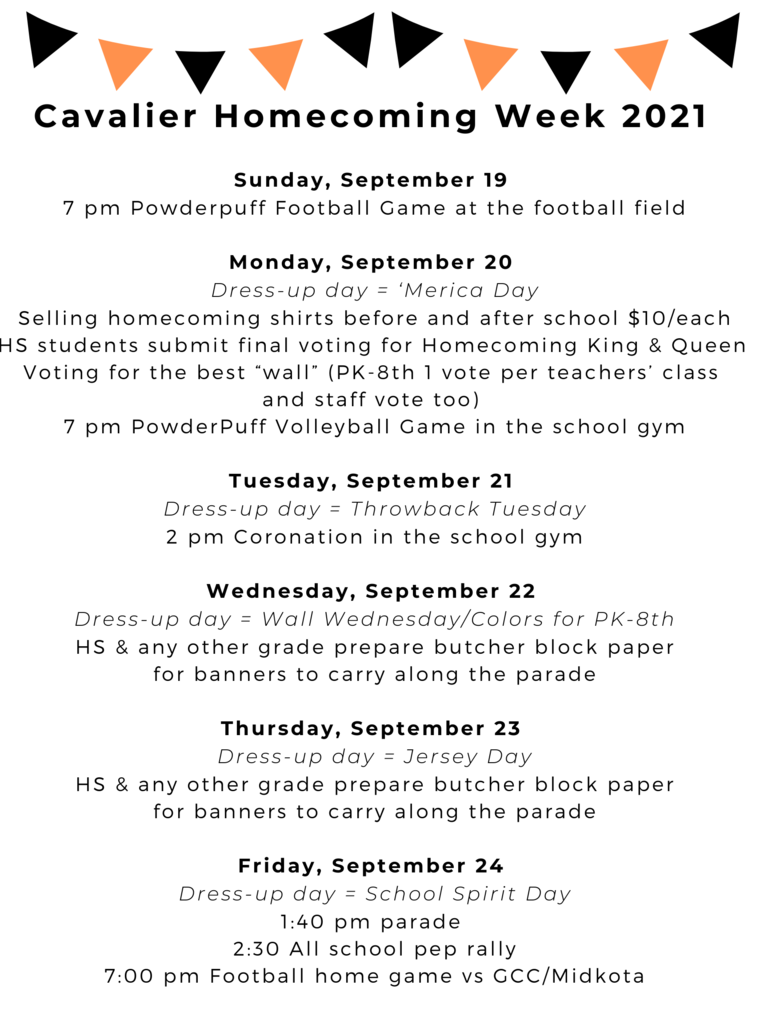 Tentative Homecoming 2021 Schedule of Events: Monday, September 13 Period 1: High school students vote via GoogleForm for the 5 boys and 5 girls nominations for Homecoming Court Tuesday, September 14 Homecoming shirts should arrive. Selling in person for $10/each. Friday, September 17 - Sunday, September 19 High school students decorate the WALL under the supervision of a Cavalier School staff member Selling homecoming shirts before and after school $10/each Sunday, September 19 7 pm Powderpuff Football Game at the football field (Mr. Moquist is confirming) Monday, September 20 Dress-up day = 'Merica Day Selling homecoming shirts before and after school $10/each HS students submit final voting for Homecoming King & Queen (GoogleForm) Voting for the best "wall" (PK-8th 1 vote per teachers' class and staff vote too) 7 pm PowderPuff Volleyball Game in the school gym Tuesday, September 21 Dress-up day = Throwback Tuesday Selling homecoming shirts before and after school $10/each 2 pm Coronation in the school gym Wednesday, September 22 Dress-up day = Wall Wednesday/Colors for PK-8th Selling homecoming shirts before and after school $10/each HS & any other grade prepare butcher block paper for banners to carry along the parade Thursday, September 23 Dress-up day = Jersey Day Selling homecoming shirts before and after school $10/each HS & any other grade prepare butcher block paper for banners to carry along the parade Friday, September 24 Dress-up day = School Spirit Day Selling homecoming shirts before and after school $10/each 1:15 pm PK-12 all students dismissed to get ready for the parade that starts at the post office 1:40-2:10pm parade whole school from post office back to school 2:30-3:30 pm All school pep rally Selling homecoming shirts before football game $10/each 7:00 pm Football home game vs GCC/Midkota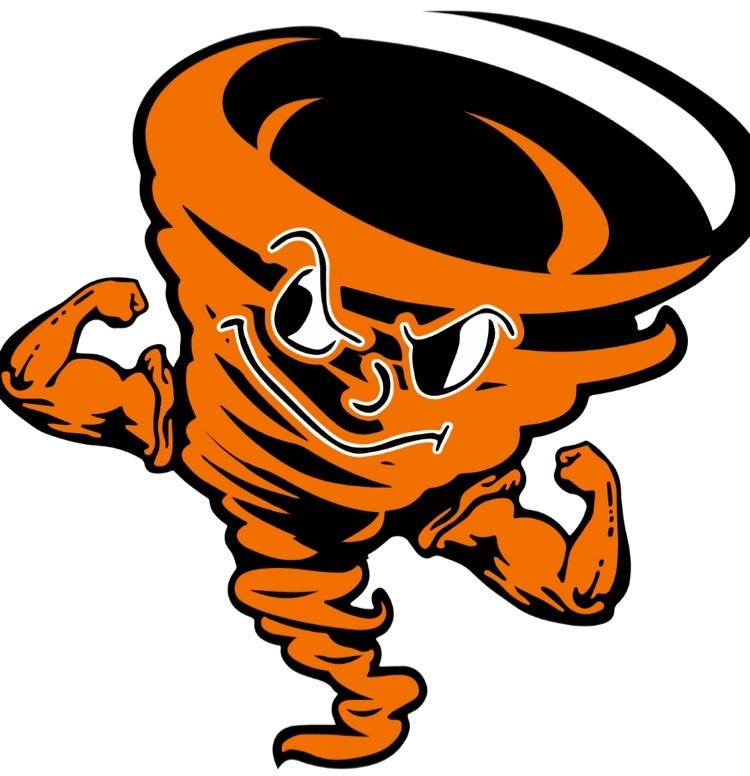 There is a JH football game Monday at home vs. Langdon at 4:30. We are bringing down a few freshman to fill in some spots as needed as we still may be missing a few players. We will wear black jerseys with black pants.

Friday Update to families: We currently have 34 students and 4 staff members out as positive cases of COVID-19. This is definitely are higher number of cases than was anticipated. A few reminders: 1. We want to remind parents/guardians to watch for any symptoms their child may have and if they are sick, please do not send them to school. 2. We also want to remind students/families that if they are gone from school please connect through Google Classroom or Remind & email with the teachers. 3. The school will gather books, Chromebooks, and other items for the students at home, but please give us time for this to happen. 4. We will continue to do the BINAX rapid test from 9:30-10:45 am each day. Please do not bring your child until 9:30 am if they are having any symptoms. 5. We were notified by Apptegy (the company that runs our app ) that you may receive a message from some cell phone companies about wanting to stop receiving messages from Cavalier School. If this happens, select "do not stop" if you want to keep receiving messages from the school. Have a great weekend everyone!
Cavalier Homecoming Shirts will be sold for $10. We will have 129 shirts to sell ranging in sizes YXS - 4XL More information coming soon!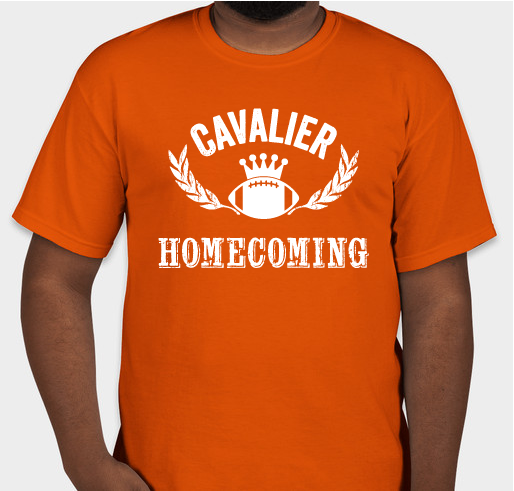 Cavalier High School Student Council is excited to announce Homecoming Week 2021 will be Monday, September 20 - Friday, September 24! More information to come. *Wall Wednesday is for HS, Grades PK-8 have a color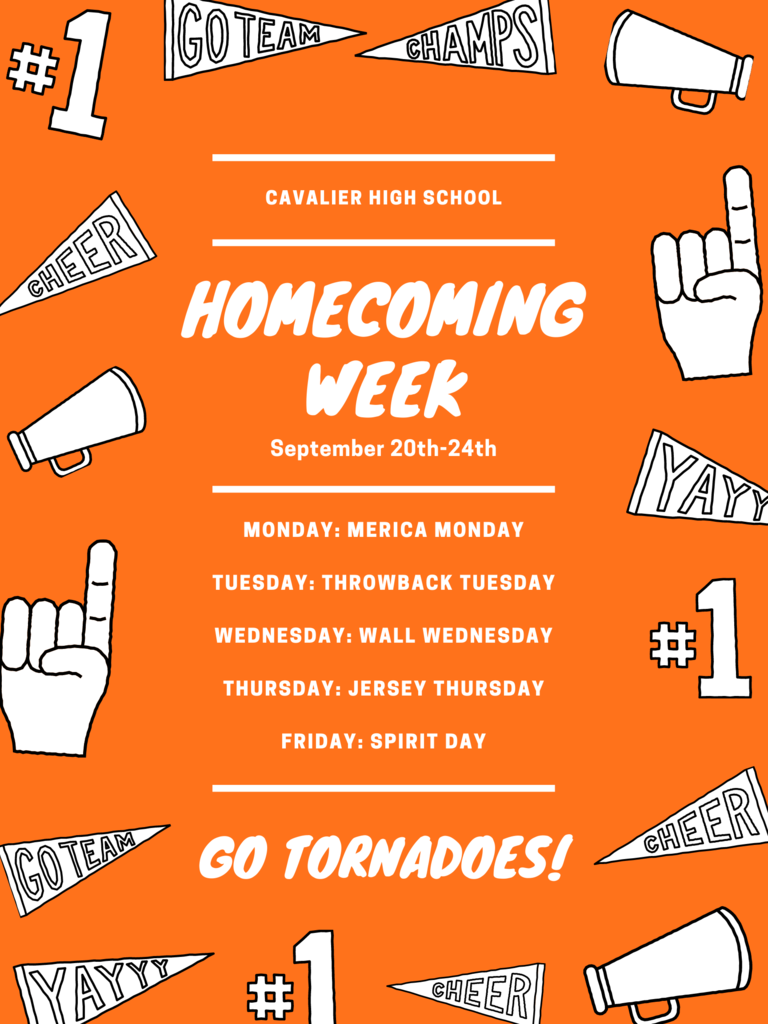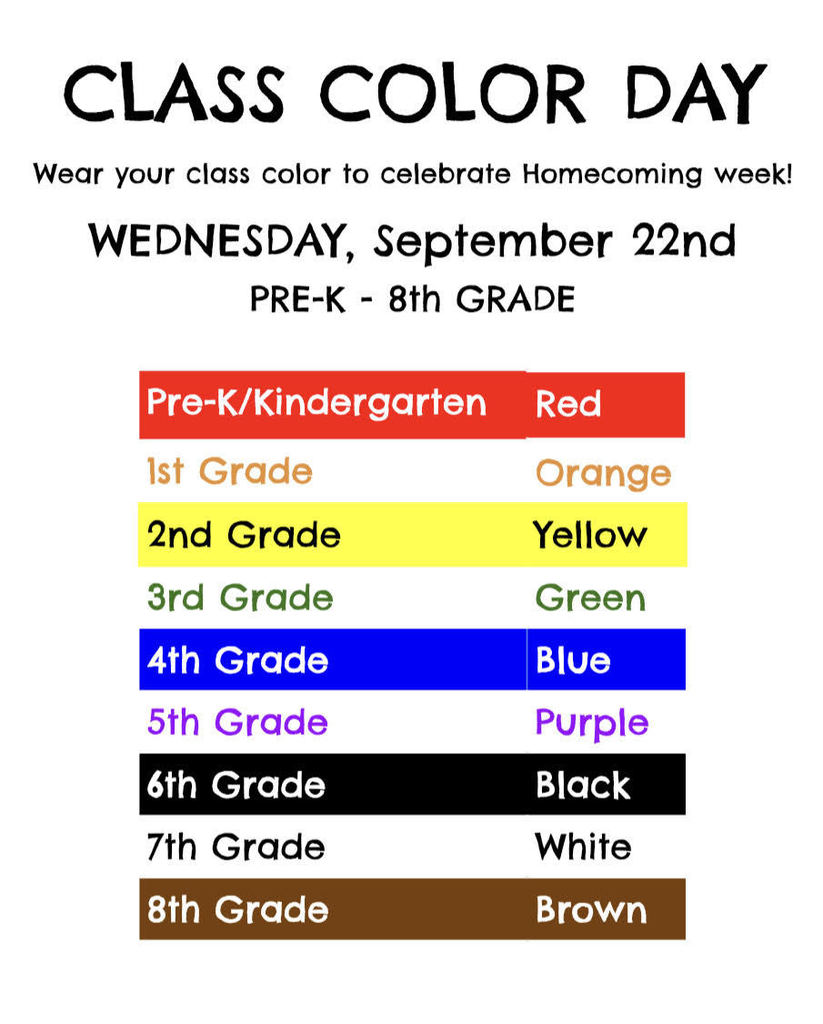 Announcement: The volleyball game scheduled for tonight vs. Larimore has been postponed. It will now be scheduled for October 11 @ 3:45 with 7th, 8th, C, B, and A games.

Tornado fans we have some games for you tonight: - Elementary girls basketball will be playing in Minto tonight at 5:00 - JV football will be playing MayPort-CG in Mayville tonight at 6:00 (The JH game has been canceled) - Volleyball will be playing Larimore tonight with 7th grade starting at 4:00 (The C squad game has been canceled). You can find the volleyball games on Tornado Vision or the NFHS Network.

We will change our location and times of the BINAX testing we continue to administer at the school. We will only test from 9:30 am until 10:45 am in the ITV 2 room. Please call the school if you have questions or call the hospital or Pembina County public health about COVID testing. Remember, if you are sick, stay home.

Reminder: Picture Day is Tomorrow!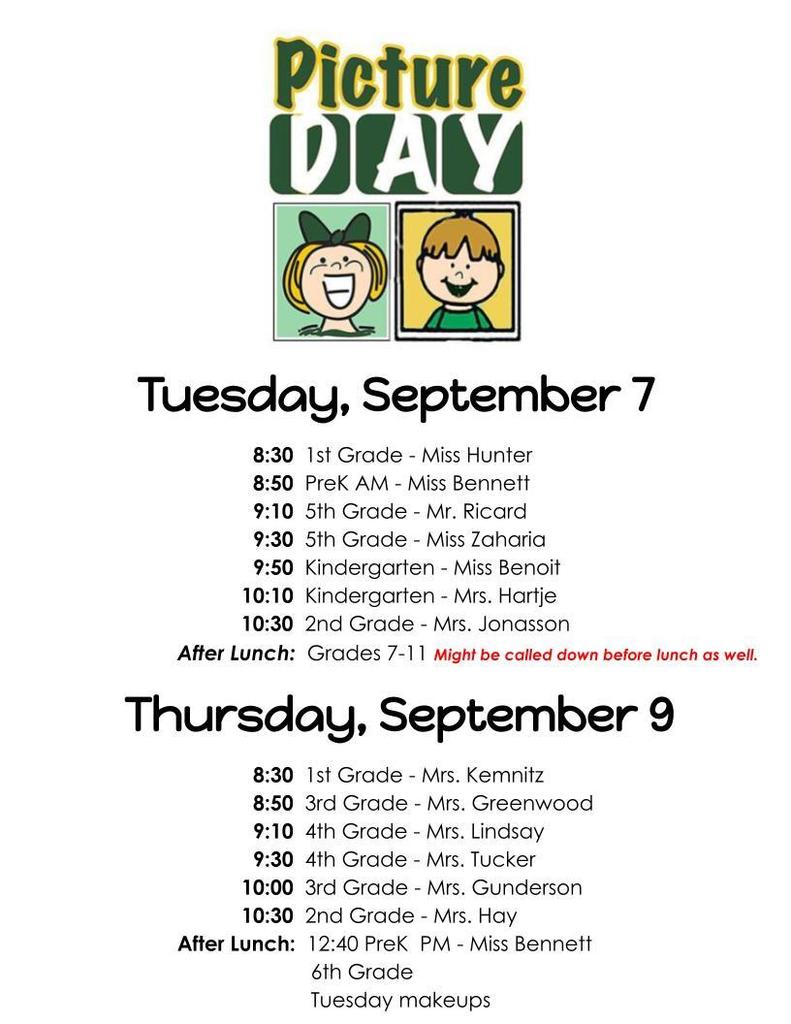 Good luck to the Cross Country team as they head to Cooperstown today for a meet. Go Grizzlies!

Good afternoon. COVID cases update at Cavalier School. We currently have 7 staff members and 10 students that have tested positive. We will continue to provide daily, if needed, notification to the grade level parents/guardians of a student positive test. We will provide notification on a weekly basis about staff positive cases.

We would like to survey our patrons on thoughts COVID and school. Please click on the link or copy and paste in your browser to complete. The survey will close on Monday, September 6th at 7 pm.
https://forms.gle/smRMJJdcgTTWPyaA7

The Mini Cheer Camp scheduled for tonight and tomorrow will be postponed to next Thursday and Friday for the game against Hatton/Northwood. If anyone has questions, contact Miss Hunter (
caitlyn.hunter@cavalierk12.org
).